On the surface, it may seem silly to consider how truth is true, but with a little deep reflection, we soon discover that understanding this is the essence of life. Wisdom resides in simplicity, not complexity.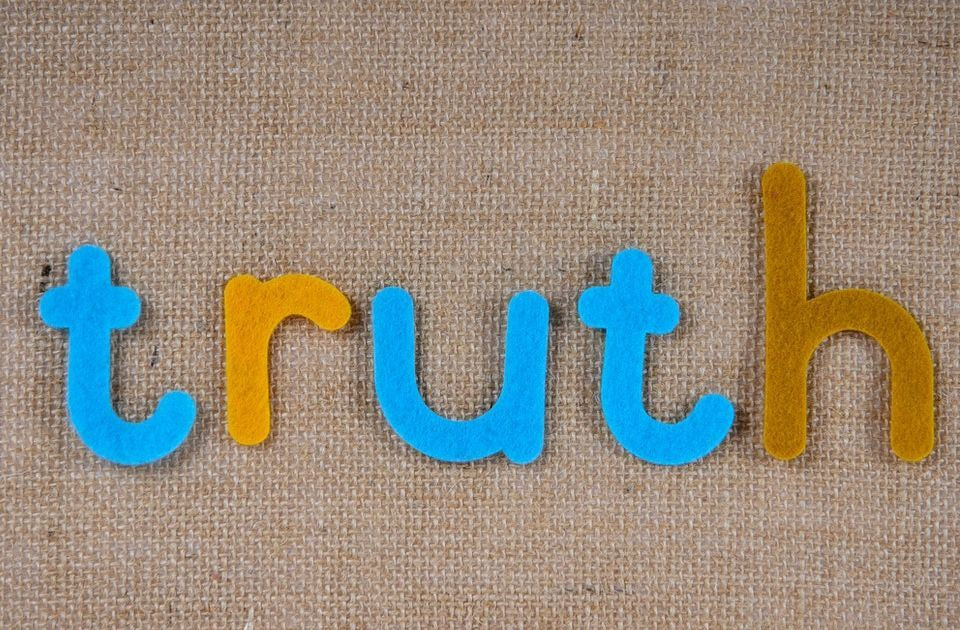 When we explore this a bit we suddenly realize that we don't really accept this idea at all. In fact, we go out of our way to deny the truth in many if not all areas of our lives. Let's go on an inner journey and see what we find.
"Three things cannot be long hidden: the sun, the moon, and the truth." 
How Truth is True is Ignored and Denied
Our current paradigm of life, or current conditioning, is comprised of much "borrowed knowledge" that we have acquired over the years. When young we are very impressionable and took things for granted as being true.
"Give me the child for the first seven years and I'll give you the man."
At a young age, we are freer where we put our trust and many of these ideas and beliefs end up being responsible for our current thoughts, decisions, and actions. Once this paradigm is in place our perception is guided by this belief structure.
It is true that people rather die for their beliefs than relinquish them. Even though the truth may be true, it does require quite a bit of "undoing" of prior conditioning to first see and then accept what is true.
Especially in politics and religion, this is quite apparent. People have suffered and died for their beliefs over the centuries.
It requires some clarity of thought to first recognize what we do believe and then put those beliefs to a test. Then we can accept what is valid and let the rest go.
Otherwise, we will continue to ignore and deny even when the consequences we experience may not be the most ideal. It becomes a self-fulfilling prophecy that keeps us trapped within the prison of our belief system.
How Truth is True — Moving Beyond the Illusion
"Faith consists in believing when it is beyond the power of reason to believe."  
When preoccupied with illusions it is very difficult if not impossible to discover the truth. That's why this is a process of letting go and undoing false concepts in order to clear the way for what already exists and has always existed.
The only thing that blocks our understanding of the truth is the illusions that we have bought into and continue to give allegiance to. We continue to create scenarios that keep us distracted from becoming aware of reality and what is true.
Truth has always existed and continues to exist no matter how stubborn we are in holding on to our illusions of life. Clarity of thought is necessary to see beyond these illusions.
In order to clear up our thinking, we must begin by omitting to ourselves that we may not be seeing things as they really are.  This initial step is all it takes to get things in motion. Even if there is just the possibility of seeing things differently we are able to willingly pursue the source of these illusions so we can rectify the situation.
If we are still resistant to this first small step, we only have to look at our current results in life and ask ourselves if we are really satisfied. If we are, all well and good. No need to go any further. But if there is the least dissatisfaction with the way things are, it would be very prudent to pursue an alternative path.
Locating the Source of these Illusions 
There are really only two emotions and they are love and fear. When things are not going very well it is a very good bet that fear is running things behind the scenes. No alibis or justifications will eliminate this. We can only delay the inevitable.
This can get very tricky as we are all about self-preservation, and we will go to great lengths to protect ourselves even when it means hiding behind false concepts and sacrificing our joy and happiness.
Working backward from our thoughts and feelings we are able to locate the core beliefs responsible for any pain or suffering we may be experiencing. Once located we can consciously choose to let them go by recognizing that they are nothing at all without our attention and focus.
We then choose to direct our power source elsewhere, we can then observe these illusions dissolving right before our very eyes with this increased awareness. This must be experienced to gain the true benefit.
How Truth is True — Acceptance
In order to get beyond all make-believe and illusionary perceptions of our reality we must accept that we don't know it all. No matter how convinced we may be that "things are just the way they are", a little sincere reflection and thought will reveal a whole new landscape.
Once we accept that we don't have all of the answers, we now have a starting point from which to move forward by "undoing" some of our sacred ideas about life. Until we experience this or see it for ourselves we will not believe it.
We much rather stick with the fantasies than explore new territory that we doubt even exists. We not only have to wake up so we can maneuver effectively within the dream, but we must also release the baggage that is keeping us unaware and stuck so that we can awaken from the dream.
When we are asleep at night we are in a dream world where all the rules of our everyday existence cease to apply. We can fly here and there, and change things around however we like. Even when threatened within a dream when we wake up we are not bothered by that because we "know" it was merely a dream.
In our daily lives, we have merely flipped the coin so to speak as we are now once again dreaming while thinking that all of this is real. Little do we know that we are mistaken.
How truth is true is to awaken from the dream of our daily existence with all of its bits of happiness mixed with fear, suffering, and pain. We can learn to perceive a happy dream that leads to truth and knowledge while experiencing joy, happiness, and fulfillment.
This does take a bit of inner work but it is all so worth it.
In Peace and Love within the Light,
Joseph William
P.S. Learn the truth about Online Marketing and how to effectively learn and apply the basics while applying your unique talents and gifts.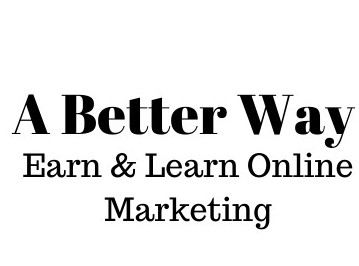 Click above for Online Marketing Training information