How to Work From Anywhere: A Guide to Becoming a Digital Nomad
By Cherie Mclaughlin from Couchbasedbiz.com
How to work from anywhere provides many interesting options. Traveling to different parts of the world is a terrific opportunity for self-growth and to enjoy new experiences. But for those who are busy leading a company or starting a business from scratch, there isn't a lot of time left over for travel. This is what makes the nomadic lifestyle so great: It provides you with the opportunity to grow personally and professionally as well.
Check out these tips to learn more about becoming a digital nomad and working from just about anywhere in the world — as long as there's reliable internet access.
Is the Nomadic Lifestyle Right for You?
Certain professions are better fit for the nomadic lifestyle than others, as digital nomads work remotely and independently, relying on technology to communicate with others and perform their job duties. Digital nomads often work from their homes, vacation rentals, coffee shops, public libraries, and coworking spaces — rather than in a traditional office setting.
That said, some of the best jobs for digital nomads include those that can be performed from anywhere. A few examples include consulting, graphic design, videography, writing, and computer programming. Even entrepreneurs and small business owners can become digital nomads, as long as the work they do can be conducted remotely.
Tips to Succeed as a Digital Nomad
To grow personally and professionally while living as a digital nomad, there are several things you should know about the nomadic lifestyle. Here are a few things to keep in mind:
Choose your destinations wisely
As the name implies, digital nomads need access to technology in order to perform their job duties and connect with their customers, clients, and other team members. Therefore, it's important to choose destinations with reliable internet connectivity, an affordable cost of living, and spiritual attractions that encourage you to grow in your faith.
Make sure your rental has internet access
Whether you stay in an apartment, co-living space, hotel, or hostel, it's important to do your research ahead of time and make sure your rental has reliable internet access. If it doesn't, you'll need to work from a nearby library, coworking space, or coffee shop. Some public places offer free WiFi connectivity, while others (like coworking spaces) require you to pay a fee.
Apps such as WiFi Map can be used to find millions of free WiFi networks around the world, making it easy to work for free from hotels, cafes, restaurants, libraries, and other public establishments. The best option, however, is to find accommodations with internet connectivity.
Choose your legal entity
When building a business as a freelancer, solopreneur, or entrepreneur, take the time to choose the right legal structure for your company (e.g., limited liability company, corporation, partnership, or sole proprietorship). Learn about the pros and cons of each structure to learn which one is the best fit.
Get paid with invoicing software
As a freelancer, one of the most important things you can do is to keep track of finances and your company's invoices. This means carefully tracking your income and expenses, and making sure you are paid promptly for the work you do. Invoicing software can help you to streamline this process, saving you time and hassle. With invoicing software, you can easily generate professional-looking invoices and track payments. This can help you to stay organized and on top of your finances, and avoid any unnecessary delays in getting paid. In addition, invoicing software can help you to manage your tax obligations, ensuring that you stay compliant with the law.
Connect with communication tools and apps
Depending on the type of work you'll be doing as a digital nomad, you may need to communicate with clients, customers, and employees on a regular basis. This is where communication tools and apps come in, specifically video conferencing apps such as Zoom, Skype, Microsoft Teams, and Google Meet; cloud storage solutions like Google Drive and Dropbox; and project management tools such as Evernote, Zapier, and Trello.
Of course, some other essential tools for digital nomads include:
Lightweight laptops with long battery life.
Backpacks for carrying your laptop, smartphone, chargers, and other essentials.
Earphones, earbuds, or noise-canceling headphones.
Portable hotspots, chargers, power banks, and hard drives.
Ebook readers for accessing the Bible, magazines, and books on the go.
Currency converter apps like XE Currency, Money Converter +, and Currency.
Time zone converter websites such as World Time Buddy and Every Time Zone.
Translation apps like iTranslate, Microsoft Translator, and Google Translate.
How to Work From Anywhere: Connect With Your Clients From Anywhere
The nomadic lifestyle isn't right for everyone, but it can be a great way to strengthen yourself personally and achieve your entrepreneurial career goals. Plus, by becoming a digital nomad, you'll be able to meet unique and interesting people, set your own work schedule, and build your client list while traveling the world!
By Cherie Mclaughlin from Couchbasedbiz.com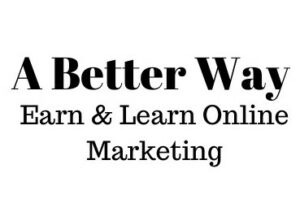 Click above for Online Marketing information