One of the many challenges of life is the ability to complete tasks in a timely manner. This ability varies widely from person to person, and also depends much upon how much we may need to depart from our comfort zone. Can you overcome procrastination? Well, let's find out.  
In any event, this can be an issue that gets in the way of us realizing many of our desires and dreams. It is at this point that it is wise to evaluate a few things and determine whether we should make some changes.
"I'd be more frightened by not using whatever abilities I'd been given. I'd be more frightened by procrastination and laziness."
Can You Overcome Procrastination When Stuck in Inertia
Being stuck in inertia is similar to having your vehicle stuck in the mud or snow and having your wheels spinning and getting nowhere. This is when you can be very busy doing things but making very little progress toward your goals. You are going nowhere in a very quick and efficient way.
In order to address and handle this inertia thing, it is important to discover the cause of the resistance which is in your way of achieving all of your intended objectives. Why are you not doing what is necessary to get the results you want?
Just by asking "why" we put ourselves in a position to "need to know". It is no longer something pushed aside or buried within. We are asking for answers, and with enough patience, we will get them.
It is just too easy to take it for granted that we cannot succeed, or there are all these bulls*** reasons to back it up. When we question ourselves by asking "why", we throw a monkey wrench so to speak into our proverbial excuse machine, and it starts to break down. Not only do we not come up with all these creative excuses, but we get to the point of not wanting to use them anymore. As a friend from the past once told me, "when you need an excuse you don't have to be fussy about it, as any old one will do". 
So we have now begun the process of getting unstuck, and we continue to ask "why" until we get the answers we desire which will get us moving. Now we are actually thinking in terms of what it takes to get the results we want, and we are beginning to feel differently about the whole process.
Losing The Inertia
Now rather than being stuck we begin to see the light at the end of the tunnel. We are more relaxed and able to recognize what is going on within ourselves. This leads to many realizations of what has kept us stuck and how to let it all go. We begin to release the energy blocks which have kept us going around in circles.
The "why" process brings up a lot of data that we will recognize as false when only a few moments before we took it for granted as being a solid part of our reality and an indisputable fact. When we are able to get outside ourselves and take an exterior view of things, we get a picture of how silly we have acted, and how that has contributed to our present dilemma.
This is when the whole structure of false data begins to crumble and is replaced with more life-enhancing thoughts and feelings, which actually propel us effortlessly to our desired destination. Lots of stuff will come up that just needs to be observed. It is not necessary to react or try to figure stuff out. This is meant to be an eye-opening and educational experience of the inner workings of our minds.
Once more and more of this life-draining garbage of false data is removed, we will feel lighter and lighter, and be able to use that energy that has been "stuck" in much more productive ways. It is like removing a lead weight off of our backs.
Can You Overcome Procrastination and Live Life on Your Terms
Living Life on Your Terms 
When you reach this point in the process, you are now free to make different choices. Choices that simply were not available to you before because they were not on your radar to make, since your head was full of so much false data which offered only limited choices at best.
At this point, you are able to Procrastinate by Design. This is a conscious process of being aware of your choices, and utilizing procrastination for your benefit. You ask a question, and then you are "productively waiting'" for an answer from your intuition. This can lead to many interesting and productive discoveries, and plus you are not forcing anything. You are allowing the answer to surface at the right time and in the right way.
So now we are playing with a new deck of cards. We are able to engage in life in much more creative ways. We are not worried about the results because they are a given, arriving at the right time and way. What a refreshing way to live life, on your terms only.
Of course, this also requires the ability to say "no", and set up appropriate boundaries. When being distracted and being pushed this way and that, there is no way to stay focused long enough to generate the proper energy to complete a task efficiently, so that it brings you closer to your goal. It is so important to be "divinely selfish" so that you are then in a position to offer proper help and value to others.
Living life on your terms puts you where you need to be, when you need to be there, without any strain and effort. You find that when you are "divinely selfish" you are also "divinely guided" as well. This is a form of truly going with the flow.
Can You Overcome Procrastination — Breaking It All Down
If you are thinking this is all easier said than done you are right. Just realizing all this is not enough. It requires a change of thought which will result in a change of habits. When that is done, new results eventually materialize. Breaking it down into a few steps turns the complexity of all this into the simplicity of all this.
Keeping it simple will get you there, which is actually here with a new state of mind.
Actually, the opposite of procrastination is a Purpose-Driven Mindset.
Being totally clear on what you desire provides fuel. When there is something that excites you, you are much more willing to exit your comfort zone to get it. By creating a clear picture of what that is and who we are in those circumstances, will provide the impetus to keep us on track regardless of the challenges along the way.
Know what you want, have a clear picture of it, and keep that picture going for as long as is needed to convince yourself that is who you Are. With your energy focused in this way, it is only a matter of time before you attain it. It's one of those Universal Laws which kicks in to bring this all about.
At this point, procrastination is a thing of the past. When you ask yourself, "can you overcome procrastination?", the answer will be a definite "Yes". And you will absolutely know that you are not lying to yourself, but experiencing a whole new way of life brought about by a whole new viewpoint that you have put in place. Enjoy!
Enjoy your new-found Freedom,
Joseph William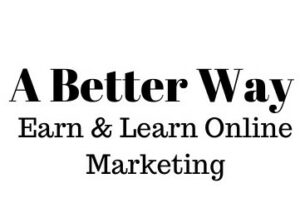 Click Above for Online Marketing information