Colombia is a place where many are choosing to live, work, and/or retire. Retiring in Colombia certainly has its advantages. Prior to 2013, the majority of folks moving there were ex-pats around retirement age or older. Now there is an influx of younger families and entrepreneurs.
For many, Colombia still carries the stigma of Pablo Escobar and the Medellin Cartel in the drug trade. Escobar died about twenty-five (25) years ago, and today the city of Medellin is very safe and secure. If it wasn't for this stigma though, Colombia would not have retained low property prices for so long, and although rising, still offer great value.
Retiring In Colombia — A Few Basic Facts
The capital and largest city is Bogota, D.C
The official language is Spanish
Gained independence from Spain on July 20, 1810
The population of Colombia is about 49,000,000 people
The government is the Presidential Republic
The President is Ivan Duque Marquez
It borders Panama, Ecuador, Brazil, Venezuela, and Peru
The only country in South America to have a coastline on the Pacific Ocean and the Caribbean Sea
Has a literacy rate of 94.2%
The climate is tropical along the coast and Eastern plains while in the highlands it is much cooler
The main industries are oil, food processing, textiles, chemicals, coal, gold, emeralds, cement, beverages, clothing and footwear
People drive on the Right Side of the road
The calling code is +57
The Time zone is Colombian Standard Time (COT), UTC/GMT – 5 hours
Internet Country Code – .co
National colors – red, yellow, blue
National symbol – Andean condor
What's Ideal About Medellin?
Once you realize that all the drama and craziness of the Pablo Escobar era is over, and Medellin is indeed a very safe and secure place to live, now it's time to check out some specifics of the city and area. First, the climate is ideal. The average temperature is 82 degrees Fahrenheit (27.8 degrees C) and that varies by one (1) degree throughout the seasons.
In addition, it is just a beautiful place to be. It is the capital of the mountainous province of Antioquia and is nicknamed the "City of Eternal Spring". Its elevation is 4,905 feet (1495 meters). Surrounded by mountains with plenty of brooks and streams, the city is very lush and green with many tall trees. It's easy to get around without a car as public transportation is good, and depending on where you live, many supermarkets, restaurants, cafes, and shops are within walking distance.
There is plenty to do with a symphony orchestra, theater, museums, art galleries, high-end restaurants, as well as bistros and cafes. In addition to the good public transportation, the infrastructure is very solid and low cost. High-speed internet, cell/ phone service, and electricity are reliable, and the tap water is very clean and pure.
It is also the financial center of the country as well as a major educational center with thirty-two (32) universities and colleges. You will also find an aquarium, botanical and sculpture gardens, and a planetarium within the city. Other than the lighting of the lights during the Christmas season, the "Festival of Flowers" is the highlight of the year drawing people worldwide.
Retirement in Colombia is an Attractive Option
The residency process is not complicated at all as you can obtain a visa without the use of a lawyer. Just get all the requested and necessary documents together and go to the capital, Bogota, and in about an hour you will have a permanent resident's visa.
The World Health Organization ranks Colombia higher than the United States and Canada for quality health care. It has some of the highest rated facilities in all of Latin America. Being able to obtain excellent medical care inexpensively has made Colombia a center for medical tourism with people coming there from many countries.
Many people have a second home in Colombia because of the cost of housing and the great returns on investments in the rental market. And since there is no off-season, people can come there any time of the year with barely any change in the climate.
For less than two thousand ($2000) per month, a couple can live in one of the better areas of the city and take advantage of all the amenities and entertainment. If you want to hang out and live "like a local" you can do that even more inexpensively.
Other Areas to Consider in Columbia
Although Medellin has many outstanding features which make it desirable to live in, there are many other places in the country to consider as well. For many years ex-pats have been drawn to Cartagena, which is a walled city on the Northern coast of the Caribbean.
Also along the Caribbean coast is the town of Santa Marta, which is the oldest city in Colombia. There are plenty of beaches, world-class scuba diving, and a newly restored waterfront and historic center.
For a small-town environment with a cool mountain climate, many folks find Popayan desirable. The weather is similar to Medellin with a lot of colonial history.
Expats have found another destination that they find attractive and that is the city of Cali. With a reputation for its happening nightlife, Cali is actually the salsa-dancing capital of the world. Many retirees and second-home buyers are coming here now.
How to Retire in Colombia
A few years back it was a bit more challenging to do your due diligence in this area of the world, especially if you did not speak Spanish. You were really left to yourself to figure things out such as being able to read and understand real estate law and contracts in Spanish. It was also not easy in determining how to obtain medical care and how insurance plans worked there. And needless to say, opening a bank account was a great adventure.
There were very few helpful resources only ten (10) years ago. Even to get a visa you had to figure out the regulations on the government's website which was in Spanish.
Moving forward to 2019, things are a lot easier and simpler. Now you can find numerous real estate and investment professionals as well as property managers to assist you in the process. There are many English-speaking attorneys, residency experts, and bankers as well. Language schools are available to help you get up to speed with the local dialect, and there are plenty of ex-pats around who have been there awhile from whom to pick their brains.
Retiring In Colombia –A Few More Interesting Facts
Officially called the Republic of Colombia, it is a sovereign state located in the Northwest of South America with territories in Central America as well
Futbol or soccer is the favorite sport
Dancing and listening to upbeat music is a favorite pastime here
Colombia is one of seventeen (17) mega-diverse countries in the world (inhabited by many species of plants and animals)
Ten (10%) of the Amazon rainforest is in Colombia
Nicknamed "gateway to South America"
Elders are respected here as age is an important factor
Bogota has many street artists
The favorite breakfast is Changua (under-cooked egg in a milk soup)
The National Police, a branch of the Armed Forces, was formed in 1891
It is considered courteous to shake both hands when greeting or departing and look deeply into the person's eyes
A man should wait for a woman to extend her hand prior to handshaking
Art is a large part of the culture
Building relationships here is important
Both maternal and paternal surnames are usually used and you are expected to use the correct title and surname when addressing people
The family is the center of social structure
The national meal of Colombia is Bandeja Paisa (red beans, ground meat, white rice, fried egg, plantain, arepa, black pudding, chorizo, lemon, and avocado)
The Sierra Nevada de Santa Marta is one of the world's highest coastal mountain ranges (18,700 ft or 5,700 m)
A river in the Serrania de la Macarena province of Meta, Cano Cristales, is called "Liquid Rainbow" or "River of Five Colors" because between the end of July through November it changes between yellow, green, blue, black and red
Retiring In Colombia — Summing Things Up
For many reasons, now is a good time to consider Colombia as a viable possible location for retirement or even investment. Within a few years, many more people will recognize the advantages of living and investing here so the cost of living will begin to rise. Currently, many rentals are affordable, starting at around five hundred ($500) dollars.
Here is some information on both rental and home sales in Colombia.
With its world-class health system, expat-friendly neighborhoods, flexible residency options, attractive real estate deals (both residential and commercial), and numerous business opportunities, Colombia is a place to consider when retiring.
Living, investing, and retiring in Colombia may be an ideal choice for some folks whether your preference is the ocean, mountains, or colonial cities. As with checking out any possible location, it is important for your due diligence to include gathering data from reliable sources such as professional legal experts, business contacts, fellow ex-pats, and reliable real estate sources.  Have fun and enjoy the process.
Enjoy your travels,
Joseph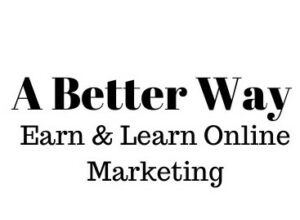 Click Above for Online Marketing information