Designa Suite Review
Name: Designa Suite
Website: GetDesigna.com — Click Link
Price: $127 One Time Investment (With coupon code on site get it for $63.50 for limited time)
Owners: Dr Ope Banwo, Simon Warner, Ifiok Nkem
Overall Rank: 85 out of 100
Product Overview
This is a cloud-based graphics platform which is easy to use and there is nothing to install. With about three thousand (3000) professionally created templates, there is a wide selection from which to choose and easily edit as well. You can use this software to design E-books, logos, banners, YouTube, Facebook, Instagram, E-tickets, T-shirts, viral quotes, infoGraphics, Kindle covers, Twitter, Linked-In, webinar slides, buy buttons, blog covers, and business cards.
This SaaS platform allows you to save money from having to hire a graphics designer, and also to save time by being able to quickly create any type of graphic design you need. It allows you to change features, add extra features, and create graphics in your very own marketing style. Whether you are new to online marketing or an experienced marketer or designer, it does not take long to learn to use this product effectively.
Its developers are Ifiok Nikem, who has trained many people through both online and offline courses in the art of marketing, Ope Banwo is a business consultant and writer, and Simone Warner is a developer of several marketing products. They are an experienced online marketing team.
The Good & the Not So Good
The Good:
Easy to use to create professional looking images without any experience
Point-and-Click process
Save money and time
Great selection of templates
Maximize traffic
Maximize conversions
Thirty (30) day money back guarantee
Templates available for various niches
The Not So Good:
Does take a little bit of effort and time to get used to the functionality of this product
Too many upgrades for my personal liking
Support does respond consistently but not as quickly as I would desire it to be
Who is Designa Suite For?
This product is designed for marketers and businesses who desire to utilize graphics in their promotional campaigns. This would include brick-and-mortar businesses, list builders, product creators, video marketers, affiliate marketers, social media marketers, freelancers, e-Commerce stores, and traffic specialists who want a competitive edge. .
With full commercial rights for any graphic you design, you can even create your own graphic design business by providing graphics services such as eCovers, logos, social media covers, flyers, and business cards.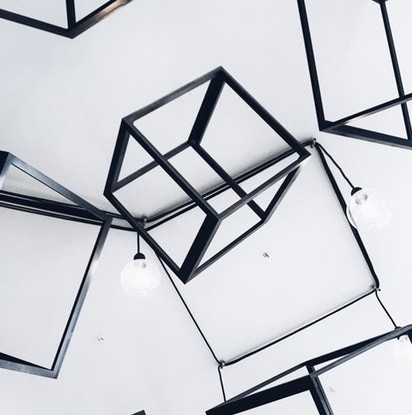 Tools & Training
Tutorials are available in the User's Dashboard (detailed instruction videos which lead you step-by-step through the process). The actual design process works in three (3) simple steps: A) Login to user's area and click on "Add New Project" (choose between a pre-designed template or "create new". B) With a template you choose your category and go from there. With a blank canvas you decide between pre-configured formats (multiple sizing options) or custom dimensions. C) Customize and Export — during this step you can customize any element you desire, add different layers, and preview your work. You then save and export using either png or jpg formats.
1) Ecover Creator
Creates ecovers for your eBooks, videos, reports, and software. You can choose from one hundred (100) templates which allows you to brand yourself and your business. This can also be used to re-brand your new product launches and PLR (private label rights) products.
2) Viral Quote Generator
With a database of 421,500 viral quotes, you are able to search the quotes by keyword. It is a One (1) Click quote engine which is pre-loaded with over five hundred (500) quotes. You can expand your viral reach by matching your message to your custom images.
3) 1 Click MockUp Creator
This one (1) click tool is ideal for creating freelancing samples as well as for branding and multi-campaign projects. Choose from more than two hundred (200) templates in creating 3D perspective design mockups.
4) Desk Scene Generator
With over three hundred (300) movable items such as plants, people, chairs, desks, screens, and accessories, create good-looking desk mockups using drag and drop screens. With this scene generator you can change scenes easily in order to best display your work. In addition to the three (300) movable items, it has over one hundred (100+) mock up templates.
5) eBook and PDF Generator
This turns any text file into an attractive eBook and generates a PDF file. You can use this for lead magnets or product creation in your content marketing strategies.
6) Logo Creator
With this tool you can create an additional source of income by creating logos for businesses in any niche. It actually takes less than sixty (60) seconds to create a unique logo for any type of business.
7) 15 Built-in Image Filters
Use these one click design filters to customize images and enhance the feel of your presentation and offer.
8) Massive Quantities of Royalty Free Images.
This product has over 7.5 million images, icons, fonts and graphics.
9) Over Three Thousand (3000) Templates
This is a library of templates designed by experienced designers and which have been tested in several campaigns. These are easily customized with no design skills needed.
Support
Email support is available at: support@getdesigna.com
Price
$127 One Time Investment (With coupon code on site get it for $63.50 for a limited time). There are a few upgrades as well.
1) Theme Club and Agency — $27 per month
2) Viral Quote Machine — $27
3) WhiteLabel for ten (10) to thirty (30) accounts — $197 to $297
Final Thoughts
What's ideal about this product is that even a person absolutely new to online marketing is able to customize and edit these images with just a few clicks and some drag-and-drop maneuvers. Since every marketer requires professional looking graphics at one time or another for their promotional campaigns in order to capture interest and increase conversions, having access to this type of software is critical. Many find it difficult to handle the expense of a very good graphic designer, and many of the editing software products out there are quite expensive.
Designa Suite offers an affordable alternative for getting your design tasks done professionally. Having over three thousand (3000+) high quality templates allows you to edit and design what you need for any market niche. This high quality content library sets this product apart from its competitors.
Even with a few drawbacks like the slower than I would like customer service on support emails, I would say it is still worth the investment if you are looking to create high quality graphics and save some time and money.
I give it an "about average" rating because of the upgrades and less than desirable response time on support requests.
Final Conclustion 

To your Success,
Joseph