Millions of Americans found themselves suddenly working from home at the start of the pandemic. It is important to welcome wellness when you work remotely.
Some of us have chosen to do so for much longer. But no matter when you began working from home, one thing is certain: it's not always easy to prioritize yourself.
Working from home means you are never fully separated from the office, but you may be separated from civilization. Here are a few ways to keep yourself well when you work from home, courtesy of The Un-Retired Entrepreneur.
Combat Isolation – Welcome Wellness Instead
It's not surprising that finding a work-life balance when you work remotely is difficult, to say the least. It is an isolating situation, and one made even more so when you live alone.
Here are a few ideas that may help you to easily welcome wellness in your life:
Find a companion to fight loneliness (this may be a pet, but don't overlook other humans as well)
Join a meetup group
Schedule coffee with a friend
Pick up the phone and call a loved one at least once per day
Spend time at the library or coffee shop (somewhere comfortable where you can work solo yet still be in the presence of others)
Boost Your Self-Confidence with Clothing
No doubt you have been taught to dress for success your entire professional career. In a business environment, what you wear matters. But this idea takes a whole different turn when you work from home.
Even though you don't have anyone to impress, you'll still want to wear clothing that makes you feel confident but also comfortable. And for those inevitable Zoom meetings, you want to choose pieces that look good, as well.
Practice Self-Care
With so many of your favorite places closed, practicing self-care may not have been something you've done since last spring. But it's important now more than ever.
Your self-care practices may be different, but doing things for yourself, such as going to bed at a decent hour each night and taking plenty of breaks, will actually help you be more productive both at home and at the office (even if that office is the kitchen counter). You can also boost productivity and remove tension by keeping an organized and clean home.
Nourish your Body
You already know that food is fuel. But how does that translate into taking care of yourself when you work from home? The answer is simple: what and how often you eat plays a large part in controlling your energy levels.
Plus, eating–especially the first meal of each day, whether it is at a traditional breakfast hour or at midday–can reduce brain fog, according to Cleveland Clinic. Be sure to keep healthy choices around for between-meals snacking to help you be your best physically and mentally.
Stay active and Welcome Wellness into Your Life
Keeping yourself fit is crucial throughout your adult life. Unfortunately, when you work from home, you may not have as many opportunities to exercise as you do when you work in an office and can simply pop by the gym on the way home.
But there is lots of research that suggests that staying active has plenty of benefits. Let's welcome wellness into our lives in a simple and energizing way.
Walking, for example, can boost your mood and even improve your digestion. And if you find yourself struggling to solve a problem, walking can elevate your creative thinking skills — meaning you may be better able to find innovative solutions.
Plan to go for a 30-minute walk each evening to act as a buffer between work and home. Get a good pair of headphones so you can listen to music, podcasts, or audiobooks and enhance your relaxation even when walking in a busy park. Or you can take it up a notch with strength training.
Truth Not Trends offers virtual evidence-based strength training that you can do from anywhere!
Working remotely doesn't mean that you should forget about your wellness goals. Even in the midst of the pandemic, it is your responsibility to take care of your mind and body. Doing so will make you a more effective employee and improve your overall health from the inside out.
Image via Pexels
By Cherie Mclaughlin from Couchbasedbiz.com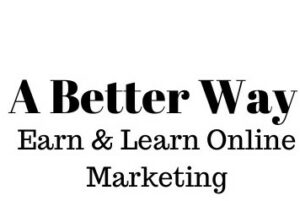 Click Above for information on Online Training