There are many interesting places to see in Switzerland.  Switzerland is a very interesting place to visit and live. The largest city is Zurich and its capital is Bern.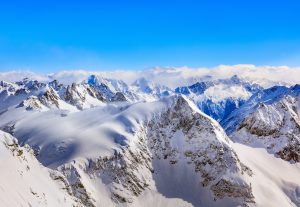 It is such a beautiful place that we can tend to ignore some of its other highlights. Let's explore these a bit.
Places To See In Switzerland — Here are A Few Facts
Switzerland has been a neutral country in times of war for over one hundred and ninety (190) years. In fact, it's been independent since 1499 other than being occupied by Napoleon from 1798 to 1815.
With so much history some of the places to see in Switzerland are its museums. For example, from the Landesmuseum and the Swiss National Museum in Zurich to the Musee d'Art et d'Histoire in Neuchatel, there are plentiful museums to learn and explore the art and history of Switzerland.
There are four (4) official languages in Switzerland (Swiss German, French, Italian, and Romansh) which provides many cultures to explore within its borders.
Its population is around eight (8) million and it is bordered by Germany, Austria, Liechtenstein, Italy and France which encompasses part of the Alps which run through Europe.
The official currency is the Swiss Franc.
The transport system is excellent and affordable.
Very low crime rate.
Other than fondue and a few other dishes, the food in Switzerland is a mixture of influences from various countries, using these cuisines to create Swiss versions with local ingredients.
While traditional Swiss sports include Steinstossen (stone put), Schwingen (wrestling), and Hornussen, (a cross between baseball and golf), some of its most popular sports due to its location in the Alps are skiing, mountaineering, and snowboarding. There is a strong ski resort culture in the winter, and a hiking and mountain biking culture in summer in the Alpine areas.
Switzerland is most famous for its watches, chocolate, cheese, banking system, and alpine mountain areas. Swiss people consume the most chocolate per capita in the world, and the country produces half of the world's production of luxury watches.
Switzerland has over fifteen hundred (1500) lakes with two hundred and eight (208) mountains with the Matterhorn being the most famous.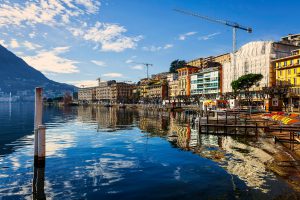 Places To See in Switzerland
Whether you plan a visit or desire to move there you will not get bored.. While the Alps and glaciers are top attractions, there are lakes, castles, and breathtaking views which add to the charm. Here are a few:
* Chateau de Chillon, Montreux – this four (4) century-old castle is a water fortress and one of the most visited historic buildings in Switzerland.
* Lugano – bordered by Italy this southern Swiss area is called the 'Monte Carlo of Switzerland'.
* Zurich – this is Switzerland's cultural hub with a vibrant nightlife and host of Europe's biggest annual rave parties, as well as the Street Parade. Numerous museums and art galleries keep you busy.
* Bern – the country's capital with many historical sites especially in Old Town (UNESCO World Heritage Site).
* Lake Geneva – many luxurious chateaus surround the lake with hillside vineyards. Many wineries are spread throughout the area. Geneva is the third-largest city in Switzerland and the center of about two hundred (200) international organizations and the United Nations; many gourmet restaurants and enchanting museums with an alternative arts scene as well.
* Lucerne – this is a lakeside city in the heart of Switzerland. Wooden bridges and timeworn churches add to this traditional landscape nestled in the mountains.
* The Matterhorn – this pyramid-shaped mountain is the most photographed in the world. Cable cars zip up and down in Zermatt which is the highest cable car station in the Alps.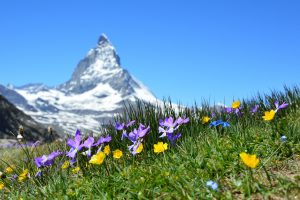 * Swiss National Park – this is the country's only national park with twenty-one (21) hiking trails and stunning scenery.
* The Jungfrau Region – for a quieter retreat this is the place to go. Interlaken is a town in the middle of the region from which you can explore the surrounding area with panoramic views.
* The Rhine Falls – this is Europe's largest waterfall in the northern-most part of the country. It is near the town of Schaffhausen.
Places To See in Switzerland — A Few Parting Thoughts
You will be spellbound by the sheer beauty of this country, but even beyond the beauty, there is much to see and do. With its multi-cultural influence, it is home to many notable contributors to literature, art, architecture, music, and sciences.
With some one thousand (1000) museums scattered about the country, there is a wealth of history and art to investigate. Also each year many festivals are held such as the Montreux Jazz Festival, Locarno International Film Festival, the Art Basel, and the Paleo Festival.
There are a variety of accommodations available including hostels, chalets, campsites, B and Bs, apartments, and hotels.
There is something for everyone in Switzerland whether it's skiing, hiking, snowboarding, cultural events, or pulsating nightlife. It's worth visiting just for the scenery. I highly recommend checking this place out.
Enjoy your Travels,
Joseph William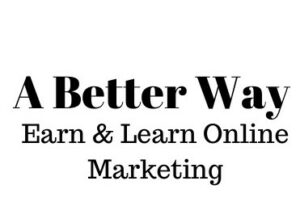 Click Above for Online Marketing Training Information