While living in Wyoming may not be for everyone, it is definitely an interesting place to explore. I just did an article on living/retiring in Montana recently, I thought I would follow it up with some info on a neighboring state, Wyoming.
Life in Wyoming can most definitely be a culture shock for many coming from more cosmopolitan areas, but it does offer some unique advantages which have attracted folks like Harrison Ford, Tiger Woods, Charles Schwab, Sandra Bullock, and Wyoming native Dick Cheney. At some point, they all owned real estate in Jackson Hole, which is a ski playground for the wealthy jet-setters.
Living In Wyoming — An Overview
The "Equality State" has many reasons a person may decide to moe and/or retire in this area of the world. But before jumping to any conclusions one way or another, let me share a few thoughts. For those who enjoy the outdoors, the natural beauty of this state and the availability of a choice of many outdoor activities would be a major attractions.
Since Wyoming has the second-lowest population density of any state in the USA, you need to get used to wide open spaces, and neighbors living quite a distance away unless you live in a city. Similar to Montana, the climate includes frigid winters and heavy snowfall with an average temperature of 17 degrees F or -8.3 C in December. This is another part of the country where it is vital to have a Winter Survival Kit in your home and vehicle. This would include a power source, first aid kit, water, flares and flashlights, tools and supplies, food, blankets, toiletries, radio, and a shovel. If you think of anything else include that too.
Also, the air is extremely clean in Wyoming. Because of its low population density, there is much less pollution in this area. In addition, there are many miles of preserved land that are off-limits to development. Going along with this low population density is the small-town atmosphere with neighbors helping neighbors.
For those used to more city life and what that provides, cities like Cheyenne have plenty of restaurants, bars/breweries, and stores to keep you busy. Also, traffic is very light so this can be a welcome relief from high-density traffic and wacked-out drivers. With its famous "Big Sky" it is ideal for watching the stars as in the majority of the state you can get away from light pollution.
Wyoming happens to be very Tax Friendly to retired folks. There is no State Income Tax, and the sales and property taxes are among the lowest in the country. Social security income and withdrawals from retirement accounts are not taxed either.
There is definitely a cowboy culture that is alive and well in Wyoming. Trucks and cowboy boots are prevalent as well as ranching and rodeos.
While there are some challenges living in Wyoming with the cold winters and heavy snow, the natural beauty and the friendly neighbors definitely balance this out.
To help determine how your budget may be affected here is a Financial Tool from Smart Advisor which provides helpful resources and data. It helps you find a financial advisor if you have such a need.
A Few Basic Facts About Wyoming
— The first state to give women the right to vote
— The state capital is Cheyenne
— Yellowstone, the first official National Park (1872) has the majority of its land in Wyoming with smaller portions in Idaho and Montana
— The state flower is the Indian Paintbrush
— Wyoming has the lowest population of all fifty (50) states
— In 1906 Devils Tower was designated as the first National Monument
— The JC Penney stores originated in Kemmerer
— The word Wyoming means "at the big plains", which is a contraction of the Native American word "mecheweamiing"
— The state bird is the Western Meadowlark
— Black Thunder is the largest coal mine in the USA located in Wright
— The Native American tribes Sioux, Shoshone, Ute, Cheyenne, and Crow have lived in this region
— The Eaton Ranch was the first Dude Ranch in Wyoming and the Eatons were the originators of the term "dude"
— "Old Steamboat" (a bronc that no one could ride) is the name of the horse on the Wyoming license plate
— The state mammal is the bison
— Yellowstone National Park has more geysers than any other geyser area in the world with "Old Faithful" being the most famous
— Wyoming in 1925 elected the country's first woman governor, Nellie Tayloe Ross
— Although it is the ninth largest state it has the fewest people with a population of about 475,000
— Nicknames: Big Wyoming, The Equality State, The Cowboy State
— It has sixteen (16) State Parks, five (5) National Forests, and two (2) National Parks
— There are 700,000 pronghorns (the second fastest land mammal to the cheetah) that were nearly hunted to extinction in 1915
— With 810,000 sheep the state ranks second in wool production
— If you don't close a fence in Wyoming you can be fined up to seven hundred and fifty ($750) dollars
— Having served a jail sentence in Sundance, Wyoming for horse stealing, Harry Longabaugh was named "the Sundance Kid"
— Flaming Gorge is nationally known for its trout fishing
— Over six hundred (600) species of wildlife live in the state
— Two hundred (200) wild horses roam through the Pryor Mountain Wild Horse Range
— The highest point is Gannett Peak (13,804 feet/4207 meters) while the lowest point is Belle Fourche River (3,099 feet/944 meters)
— Entered the Union July 10th, 1890 (44th)
Living In Wyoming — A Few Places To Consider 
Laramie — Located near Cheyenne (50.6 miles) in the Southeastern part of the state, it is not far from the Colorado and Nebraska borders. With a population of 32,104, it has good schools, reasonable rental and housing prices, and decent nightlife. Rents average around $750 per month while the medium house price is $210,600. The medium household income is $43,191. The elevation is 7,165 feet. It is also home to the University of Wyoming.
Cheyenne — The State Capital with a population of 62,986, it is the largest city in the state with many families and young professionals. It has above-average schools and plenty of amenities in terms of shopping, stores, and nightlife. Rents go for about $873 per month and the average house costs $193,200. The medium household income is $60,878.
Casper — It is a small mountain town (elevation 5,118 feet) located in the Eastern Central part of the state. It has a population of 59,871. In addition to many outdoor activities and parks, it has plenty of shopping as well. They have good public schools and housing is affordable with rents around $874 per month and homes sell for about $196,200. The medium household income is $60,470.
Jackson — Here you will find highly educated, healthy, and wealthy folks. The population is 10,413 and is located in Teton County. This is your more upscale area offering great skiing and high-end bars and restaurants. They have above-average schools, and many families and young professionals live here. Rents go on average for $1092 per month, and the medium price for a house is $524.400. Many people (63%) rent in this area. The medium household income is $75,406. By some, it is considered the "California" of Wyoming.
Buffalo — With a population of 4,606 and a small-town atmosphere, there is a great sense of family in this community. There are many locally-owned small shops and businesses, and it is located in Johnson County with above-average schools and a more conservative bent. Houses average around $226,600 and the rents go for about $898 per month with household income averaging $50,090.
Cody — Located in Park County in the Northwestern part of the state. It has a population of 9,826 and it offers a variety of coffee shops, restaurants, and parks with a good public school system. While rents average $792, homes sell for approximately $214,500 on average. It has a suburban feel with a friendly atmosphere. The average income in this area is $56,356.
South Park — This small town has a population of 1579. It is located in Teton County which is in the Central Western part of the state near Jackson. Its above-average public school system is attractive to many families. Real estate prices are on the higher end of the scale with the medium price for a house being $882,100 and rents about $1,161 per month. The household income averages around $103, 358.
Wyoming As An Interesting Place to Live 
With wide open spaces and snow-capped mountains, Wyoming provides an ideal setting to retire and/or relocate. It is quite affordable throughout the majority of the state (South Park and Jackson Hole being much higher priced), and has a variety of options to explore.
Yellowstone National Park will take your breath away, and pollution is practically nonexistent with Cheyenne and Casper being the third and fourth cleanest cities in the entire country.
The crime rate is low and families are attracted by the above-average public school systems. It is one of the top states in terms of overall well-being. It is ranked high in financial health, physical health, sense of community, and social interactions. For example, people around here prefer their food natural, rather than processed whether it's venison, fish, or berries.
Similar to Montana, Wyoming is a very beautiful and sparsely populated state offering a wealth of outside activities and a more affordable lifestyle.  If you enjoy the four (4) seasons you will get plenty of diversity in terms of climate and weather patterns.  For those who are looking for a slower pace of life with friendly people and a strong sense of community, check this place out.
Happy travels,
Joseph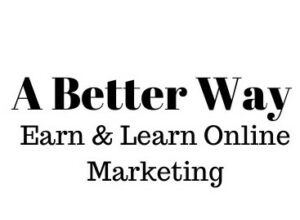 Click Above for Online Marketing information