Finding meaningful work applies to all age groups, whether you are a Baby Boomer, Generation X, or a Millennial. This goes way beyond survival or money for the sake of money and buying stuff.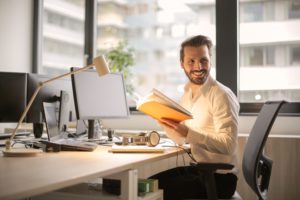 This is all about aligning oneself with one's true passion and letting loose and going for it with all your Heart and Soul.
Finding Meaningful Work — Making The Connection
There is a Power Source within each one of us, which has an abundance of energy and inspiration for us to tap. Numerous books have been written about how little of this source we actually embrace and use for our benefit, but it is still there operating beneath the surface all the time.
Comparing this Source of Power to the Sun, it is like we block ourselves from its brilliance by the cloud cover which permeates our lives, which shows up in so many ways. Doubt and fear are two aspects of its fabric, along with worry and stress.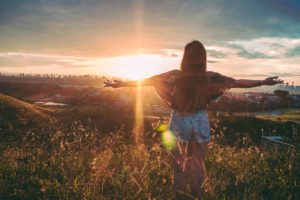 The key to making the connection to our Power Source is by understanding that we Are connected and Always have been. It is Who We Are in our bare Essence. To have this awareness requires us to break free from our minds, and stop believing our thoughts without proper examination.
Testing Our Assumptions
Whatever we think is true we must examine our underlying assumptions, especially when it comes to making important life decisions that will affect ourselves and others. This just requires us to pay attention more to our habits and everyday thinking processes.
When we remind ourselves to Stay Present in the Moment, we notice things that we normally would take for granted. This allows us to make conscious choices instead of our automatic reactions to incidents in our environment.
This can be quite challenging because it is firstly an ingrained habit to go through the motions each day without conscious thought, and secondly it challenges us to see through our Certainty of "this is the way it is". When things make apparent sense to us, it takes a lot of convincing to see things differently.
But the magic is when we stay present long enough and are determined to see beyond the cloud cover. That is when new thoughts and inspirations are able to spring to our minds and clear our vision, at least to some extent.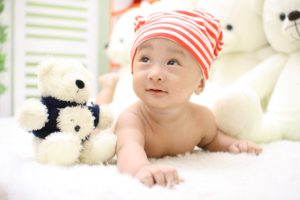 Marcel Proust, a French novelist, critic, and essayist, put this very concept beautifully and succinctly when he said:
"The real voyage of discovery consists, not in seeking new landscapes, but in having new eyes."
Finding Meaningful Work — Getting On With Our Life  
Once we have cleared a few things out which may have been limiting our understanding of our true brilliance and potential, we can then get on with enjoying our life and not settling for what does not inspire us. Meaningful work is a significant part of this process.
Depending on our current circumstances and motivations, this may entail volunteering, starting a new business, expanding a business, or some personal project which one enjoys and brings value to others. In a previous blog post called Make Money After Retiring, I provided a few ideas in order to get you thinking in that direction.
Some projects may involve taking care of parents or grandchildren or having the time to volunteer at a local convalescent home or retirement center. Those of us who have hobbies that we love can turn these interests into income-producing enterprises, or if money is not an issue, just enjoy the activity as often as we desire.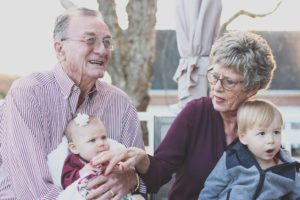 Getting beyond the idea that we have to do things just to make money without considering our intrinsic fulfillment from the task, is something best addressed as early in life as possible, but it is never too late to break free.
Finding meaningful work — A Few Thoughts on Baby Boomers
For baby boomers especially, it is gratifying to have found meaningful work which we have pursued over many years to the benefit of ourselves and others. This may or may not be the case for everyone. Regardless, it is never too late to embrace our interests and passions and create a desirable income doing so.
One way in which we can utilize our many years of experience, as well as our unique skills and talents, is by creating a business around our area of expertise.  To assist you with a little brainstorming, give my article called Baby Boomers and Marketing a read.
Since eighty percent (80%) of Baby Boomers in their early 50s are employed or running a business and one-third of the oldest boomers are still working, it makes sense to find ways to create a meaningful work situation full or part-time. Many of these Baby Boomers (67%) are not fully engaged or enjoying what they do.
Although many Baby Boomers have very high-paying jobs, fifty-four percent (54%) spend several hours a week (5 to 20 hours) searching for a new job. One reason is that sixty-five percent (65%) of Boomers are looking for more meaningful work, and fifty-seven percent (57%) are looking for their desired location.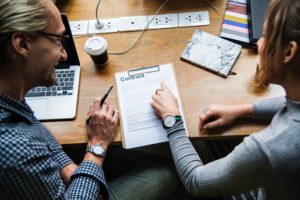 It is not surprising that many Baby Boomers (80%) start some sort of entrepreneurial venture in order to increase income or as a basic lifestyle choice. Among these Baby Boomers, twenty-four percent (24%) begin their business to increase income, while twenty-seven percent (27%) pursue their passion, and thirty-two percent (32%) want to be independent.
In fact, Baby Boomers are much more likely to launch a business than millennials.
With fifty-nine percent (59%) of Baby Boomers expecting Social Security to be a major source of their income after they retire, many of these will be looking for meaningful work of some sort to make up the difference, since forty-five percent (45%) of Baby Boomers have no savings for retirement.
Whether you are a Baby Boomer or a young aspiring entrepreneur, there are many options available to find meaningful work in order to fulfill your current interests and needs.
Click Here for my Review of an outstanding online training program that can provide many ways to express one's passion while earning a consistent income.
To your Success & Happiness,
Joseph