E-commerce marketing is a viable choice for many to supplement their income during their retirement years.
Finding your ideal retirement lifestyle begins at The Un-Retired Entrepreneur, where people of all ages are helped to prepare for, transition into, and maneuver through the challenges of retirement or un-retirement. Reach out to Joseph William today for more info!
 E-commerce Marketing During Retirement
E-commerce marketing is growing at a breakneck pace. Chain Store Age notes that U.S. E-commerce retail sales grew 17.9% in 2021 with the top E-commerce retailers seeing a 25% growth in sales. While the industry is unlikely to maintain that rapid growth after the pandemic, E-commerce isn't going anywhere.
For entrepreneurs in their retirement years, there's no time to waste getting a piece of the E-commerce pie. Already highly competitive, the E-commerce sector will only grow more saturated as sales continue to shift online. Read on for more info from The Un-Retired Entrepreneur.
How to create a winning E-commerce marketing strategy in 2021
What does it take for a new business to stand out against established E-commerce brands?
Niches are the key to success for small eCommerce businesses. Niches capitalize on current trends and unique interests.
Shoppable content takes omnichannel E-commerce marketing to the next level. Now, brands can convert customers with targeted content in just one or two clicks.
It's not enough to convert. To retain online consumers, businesses must deliver a first-rate customer experience with a user-friendly website, seamless checkout, and excellent customer service.
3 steps to a lean E-commerce marketing launch
Get your store up and running quickly with these simple E-commerce marketing startup steps.
Legally establish your business by choosing a business name and registering an LLC. Forming an LLC takes as little as 6-10 days but expedited services like ZenBusiness.com do it even faster.
Choose an E-commerce marketing platform that matches your business needs.
Obtain seller's permits in the states where you'll do business and a general business license if required by your home state.
Tips for building a resilient E-commerce marketing brand
Launching your E-commerce business is the easy part. Now, how do you make it last?
No matter what you're selling, online shopping is the future. B2B and B2C customers alike crave the convenient, connected experience that E-commerce marketing offers. However, succeeding with online sales takes more than a great product. Master these tips and you'll be on your way to the next level of success!
Image via Pexels
By Cherie Mclaughlin from Couchbasedbiz.com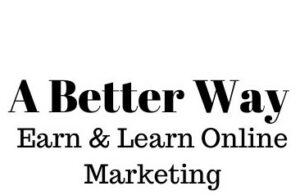 Click Above for Online Training Information