Digital Technology Platforms — Integrate These Beneficial Digital Technologies Into Your eCommerce Platform
By Cherie Mclaughlin from Couchbasedbiz.com
Running an eCommerce business is a great way to earn money from the comfort of your own home, or to supplement an existing small business by utilizing online shopping digital technology platforms. Incorporating as many digital tools as possible into your eCommerce business is an easy way to stay on top of inventory and daily operations, boost your marketing strategy, and even offer new ways for customers to find your business and get what they're looking for, so it's crucial to learn about these tools and figure out which ones make the most sense for your needs. Here are some tips on how to easily fit digital processes into your business:
Streamline your operations
One of the most popular digital tools utilized by businesses of all sizes is business process management, which automates and optimizes certain workflows. With more efficiency, it's easier for you and your team members to interact with one another and the systems you use. By eliminating practices that once took too much time or energy, you can ensure employee buy-ins and make introducing digital technology to your business much easier, since BPM is critical to digital transformation. As with any BPM system, you should continuously monitor its effectiveness so you can make changes accordingly.
Stay on top of your finances
Along with daily operations, your business's finances are a major priority that can be improved by digital technology. By using an Application Programming Interface, or API, you can get crucial information on your current loans, credit cards, and other financial data and stay on top of your debts. Look for a loan API that gives you info on balances, terms, and payment timing while enabling you to set up payment plans so you'll never fall behind. This will also help ensure that you're able to keep a firm grip on essential cash flow info.
Digital Technology Platforms — Help customers easily access your business
Looking to widen your audience in order to bring in more income? There are lots of digital tools that will help, from marketing resources to apps that allow easier access to your business. If you're thinking of creating an app, it's important to make sure it offers a seamless interface for your customers, since many users will only spend a few seconds on an app before moving on if they can't find what they want. It should also have a secure checkout process with multiple payment options. With so many people using apps these days, going mobile is a great way to widen your audience.
Easily communicate
As with any online endeavor, you'll need to make sure you and your customers–and any remote team members–can easily communicate with one another. Offering several different methods for getting in touch will not only be helpful for you, it will show your customers that you care about their needs and are ready to listen. Whether you need digital tools to help with fielding phone calls and emails or you want to incorporate a chatbot on your eCommerce site, there are several options available depending on your needs and budget.
You can also look for a tool that will merge your eCommerce site and your social media accounts so you're always on top of your entire web presence. Want to get some feedback on a certain product or service? Utilize a digital survey resource that allows customers to let you know whether they were satisfied or not.
Making good use of digital tools is essential in this day and age when every customer has access to lots of different media. Staying one step ahead of your competition is crucial, so take a look at what other eCommerce businesses are doing and use that market research to inform your own decisions.
Have a question about finding work/life balance? Get in touch with The Un-Retired Entrepreneur today.
Photo via Pexels
By Cherie Mclaughlin from Couchbasedbiz.com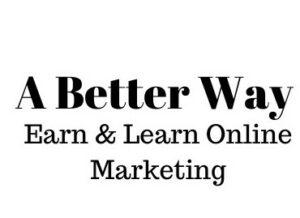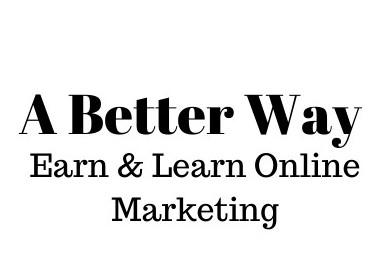 Click Above for Online Marketing information