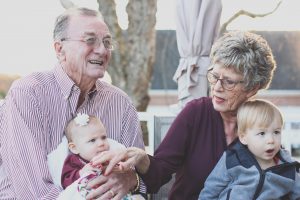 Although baby boomers (between 1946 and 1964) were born during the post-World War II years of prosperity, they now find themselves with many challenges today. Baby boomers retirement problems include the areas of economic, health, and financial.
A few of these challenges are having enough savings for retirement, as well as caring for elderly parents.
A Bit Anxious About Retirement
Since baby boomers are currently expected to live longer than past generations, there is concern among many people in the age bracket about outliving their current savings, so in many cases there is a reluctance to retire from their primary job, or if retired the necessity of finding other work.
In addition to these financial challenges, there are emotional issues related to taking care of their own parents who are still living. They are dealing with issues such as in-home care, nursing homes, hospice, medical bills, and even the necessity of the parents living with them.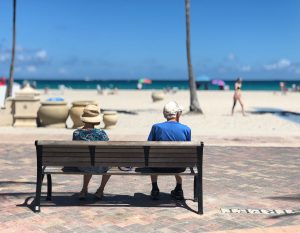 There is also concern about who will take care of them as they get older, especially if they have no children. This involves saving additional money for long term care and medical bills.
Current health issues also affect how one is able to deal with these challenges.
Preparing for Retirment
Statistics show that only fifty-four (54) percent of people who are in this age range have any retirement savings at all. Also very few have planned for retirement in an organized way since only forty (40) percent of baby boomers have taken the opportunity to calculate how much they would need to retire.
Working longer in the same job or taking on part-time work isn't always an option. Dependent on one's age and health, jobs that are physically demanding can often be too difficult. Also at this stage of life, many are adverse to learning new skills.
In our ever-changing age of high technology many jobs are not available because of automation, especially in the manufacturing sector.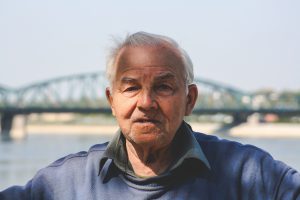 How to Alleviate the Anxiety
The first thing we can do is to understand, acknowledge, and accept where we are right now, and that we do have choices. Feeling hopeless and giving in to fear and stress is not the best option.
After assessing our current situation, we need to evaluate our current strengths, weaknesses, interests, abilities, and experiences. We can then use what we have to move forward. This may be building on current skills, or even learning a few new skills. As long as what we are doing is interesting to us, none of this should be a major issue.
Living in the moment, we are able to deal effectively with what is currently in front of us. Nothing else matters. Once we get our current task completed we move on to the next. This eliminates stress and overwhelm.
Worried about what may happen, or having regrets of what already occurred, drains are energy immensely and negatively affects our health. We make a conscious choice to live in the world of solutions after identifying the problems. Our challenges will point to the solutions.
Having people around us who are upbeat and enjoy life will rub off on us. There are many support and Meetup groups that fit into this category, as well as many clubs and associations. For women, Soroptimist International provides a meeting place to meet people who are making a valuable contribution through social and economic empowerment.
Both men and women can find inspiration and support through groups such as Rotary International, where people come together to solve real life problems. The irony is when we help others we automatically are helped. Not necessarily from the same source, but good things are on our way.
For those interested in creating new businesses review my article Baby Boomers and Marketing.
Getting actively involved in the community with other like-minded folks, not only takes our focus off our current challenges, but also opens up many opportunities which we did not know existed.
All the very Best,
Joseph