I personally had never heard of this town before. I didn't know where in the world it was; whether overseas, near the country of Switzerland, or in some other area of the world. So, where is Little Switzerland?
To my utter surprise, it happens to be right here in the United States of America. It is in the North Carolina Mountains, right along the Blue Ridge Parkway. It has a most interesting history, as well as many attractive reasons to visit. It is a great place to get away and relax in the wilderness and enjoy exploring the beautiful area of western North Carolina.
Where Is Little Switzerland — A Little Background Information
To be specific, Little Switzerland is an unincorporated town with an elevation of 3500 feet located in the counties of Mitchell and McDowell in the state of North Carolina. About an hour north of Asheville, it was constructed as a resort village in 1909 by the Switzerland Company, which was formed by Heriot Clarkson, a North Carolina State Supreme Court Justice. The resort began operation in 1910.
Over the years there have been many disagreements and court cases over land rights during the construction of the Blue Ridge Parkway and the Carolina, Clinchfield, and Ohio railroads. As a result, this area is now the narrowest point of the entire Blue Ridge Parkway, and the railroad ended up locating its station four (4) miles from the town.
Little Switzerland is named after the Jura Mountains of Switzerland. Many buildings have a Swiss architectural style. It is mostly a summer colony attracting visitors during that time of year. Its population is only 46.
Things to See and Do in Little Switzerland
There are many sites and interesting activities in this area.
One area to check out is Emerald Village. It consists of a group of twelve (12) historic mines. These are real mines in which you can take underground tours. Folks come from around the world to explore these mines, and this area has also been featured on many TV programs such as the Travel Channel, and in many magazines such as National Geographic. You can also spend time in the North Carolina Mining Museum, and explore the nearby Bon Ami Mine and waterfall.
The Diamondbac Trail is a fascinating twelve (12) mile stretch favored by motorcycle enthusiasts for its two hundred (200) curves. This route goes right through the Pisgah National Forest with many breathtaking views. Many people traverse this road to escape the summer humidity as there is a twelve (12) degree temperature drop at the summit.
Grassy Creek Waterfall Trail is near the center of town and is a short hiking trail to the falls. It's a thirty (30) foot waterfall which is located on private property. The property owners allow visitors to hike the trail and check out the waterfall.
Starting and finishing at Skyline Village, Murder Mountain Run is a stretch of one hundred fourteen (114) miles with many peaceful roads with low traffic, and much beautiful scenery. It's located right off the Blue Ridge Parkway and goes through two (2) National Forests, and got its name because of a murder that occurred many years ago.
For some of the finest mountain music, Geneva Hall is the place to be. I recall being entertained by a few musicians from this part of the world many years ago, when I was working on a summer camp for children, and the musicians actually built as well as playing their instruments. This hall has been around for over eighty (80) years. You also get to participate in some square dancing as well. There's also some great fellowship with the local folks.
In the Linville Gorge area which is a bit remote, you will find Wiseman's View. About fifteen hundred (1500) feet above the Linville River, you have a view of the deepest gorge in the whole eastern United States. In addition to viewing the gorge, you get a good look at Table Rock and Hawksbill Mountain.
In the Crabtree Meadows Recreation area, you will find a trailhead that leads to a footbridge over the creek and you will be at the base of Crabtree Falls. It is a trail worth taking to get a view of this waterfall.
Lodging and Food
As far as places to stay and eat, you will find some good choices with plenty of local flavors and an amicable atmosphere. Here are a few places where you can bed down for the night.
Skyline Village Inn — this is a family-owned Old-World-style establishment right on the Blue Ridge Parkway. This three-story inn has a lot of history as well as a panoramic view from the third-floor balcony. This hotel offers dining with a great selection of wines and beers.
Switzerland Inn — This inn provides accommodations in their main lodge, as well as having cottages and mountain view suites available. It is also located on the Blue Ridge Parkway. In addition to comfortable rooms and cottages, this establishment offers fine dining, an enticing spa in which to relax, and on-site shopping with a variety of different stores.
Big Lynn Lodge — This is the place to stay for delicious food and spectacular views. Included in your room rates are breakfast and dinner for two. This lodge has forty-two (42) rooms and has been around for over one hundred (100) years.
There are various places to eat in the area including pizza and fast food. I will mention a few of the nicer places such as The Switzerland Cafe and General Store where you can get basic American food with vegan options. The Chalet Restaurant offers a variety of American dishes also with vegan options. But for you meat eaters, I have heard good things about their New York Strip. Little Switzerland Books and Beans provides a refreshing respite from all the hiking and sightseeing, where you can browse the bookshelves while enjoying a good cup of java, and some great-tasting homemade desserts and cheeses. Now, for a good burger, there is Fowl Play Pub where you can have a tasty brew with your food. Finally, the Mountain View Restaurant offers a variety of dishes including a great t chicken pasta Capri.
Where Is Little Switzerland — An Interesting Place to Visit
For a refreshing change from most tourist destinations, Little Switzerland offers beautiful views of distant ranges and deep valleys which are very similar to the foothills of the Swiss Alps. This area provides a relaxing getaway in the middle of the North Carolina Mountains where you can hike, play golf, sightsee, engage in a variety of outdoor activities, attend festivals and local events, wineries, retreat centers, and get a taste of the local charm, friendly people, and relaxing atmosphere.
Located about two (2) hours east of Asheville, it is also a possible retirement choice for some. The nearest hospital, Blue Ridge Regional Hospital, is located in Spruce Pine which is about fifteen (15) minutes away (8.2 miles). Mayland Community College is also in Spruce Pine, while Mitchell High School is located in Bakersville which is 17.2 miles away, and takes just under thirty (30) minutes to get there.
You can get additional information about this area from the Mitchell County Visitor Center and Mitchell County Chamber of Commerce.  If you like the outdoors, it is most definitely a worthwhile destination either for a visit or a possible place to live.
Happy travels,
Joseph William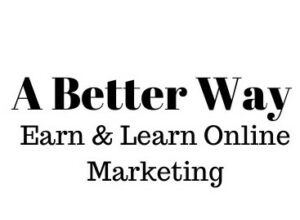 Click Above for Online Marketing information