Even though change is a natural part of life, we have developed over the years a resistance to change in many areas of our lives. When we were young, it was "just bring it on". However, now that we have grown and apparently "matured", our tendency is to stay within the safe confines of our current settings.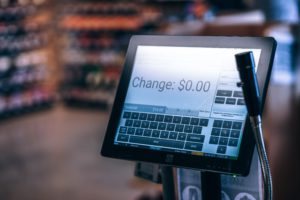 As I mentioned in the last post on expanding our comfort zones, when we concentrate on our strengths it makes the whole process a lot easier. In this article I want to get into the ways we can break down this resistance to change, so that we are inspired to take the first few steps toward whatever destination we choose.
Transforming Our Resistance to Change
The ironic thing about all this is change is going to happen one way or another, so really It does no good to resist change but we do it anyway. We have the choice of going with the flow or being pulled down the stream screaming and yelling. Which way do you think it the easier way to go?
Needless to say, I have spent many years struggling and taking the path of resistance and struggle. All of that was good training for this very moment, as now I can relate to others who are going through the very same thing.
It was similar to when I worked with kids professionally for many years who had emotional challenges. The very emotional stuff which I had to work through from my childhood allowed me to relate to these kids and put myself in their shoes so to speak.
The key component here is waking up to the fact that you are struggling and resisting making changes in certain areas of your life. Once we are able to accept this is the way it is, we are then able to see clearly enough to make a conscious choice, rather than being caught up in all the chaos and feeling helpless.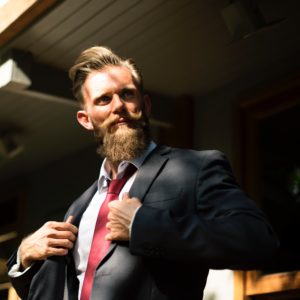 Let me say something right here about this. We are never helpless. No matter what is going on in our lives right this very moment, we do have a choice, and we are able to take "one small step" in the direction of change and transformation. The size of the step is not important. The actual taking of that step is what opens us up to other possibilities.
We have no way of knowing when we will break the chains of resistance, and move freely into our destiny, whatever that may be. But we do know we can take that next step toward our objective. At this point, we have transformed our resistance into trusting ourselves enough to become who we really are: our Authentic Self.
Once we have broken the chains, we are set free to trust ourselves with no regrets or worries over what others may think about us. This is the freedom we all look for and cherish.
Taking Responsibility
This is most definitely something which we cannot delegate. We must do this ourselves. This is where we meet the resistance to breaking free from our outmoded habits and beliefs. Eventually we get to the point where we are totally clear that our comfort zone is much more of an "Uncomfort Zone". Now we are ready to do something about our present circumstances.
Unless we get to this point of frustration with where we are, or we have a very emotionally compelling "Why" as to what we desire to accomplish, we will not have the energy or fuel to move forward on a sustained basis. We have all experienced the starts and stops of pursuing a goal, and then when the frustration builds up enough we eventually quit.
It does not have to be that way, because we each have within us a certain motivating factor which will sustain our progress no matter how many detours we need to take along the way. Our starting point is a willingness to take 100% responsibility for everything which happens in our lives. Haven't you noticed, that when there is a problem You Are There.  
With this decision to take full responsibility for our lives, we are able to move forward without the heavy baggage which is full of excuses and blame. No matter how justified they may seem, they are not real, and they are what is keeping us trapped and feeling stuck. We are just repeating the same mistakes over and over again.
So yes there is resistance to change, but we can be responsible for our thoughts and feelings, and understand they would just appear and be on their merry way without us giving them meaning and significance, and thus holding on to them as if they meant something.
Be The Change Agent You Are
I have a program of direct consulting with clients which I call Change Agent Consulting, which I will open up at some point this year. Currently I have a full load of clients in different areas of Life Expansion, so I am not sure exactly when I will offer this program.
Within the next couple of months I will put up a page on this site giving more details on this, and maybe set up a wait list. This will be for those who need a little nudge to get themselves moving, and taking that first critical step.
The whole basis of this consulting program is to provide a realization for yourselves that You Are The Change Agent, and do not need any gurus or coaches to obtain desired results. A good coach or counselor's job is to put him or herself out of business. If I do not empower you to be self-sufficient, I am not doing my job.
The less amount of sessions to get to this epiphany or realization the better. At that point you will "know" and tell me these most beautiful words, "we are done".
Taking the Bull by the Horns   
For now it is just a matter of taking the proverbial bull by the horns and deciding that you desire some change in your life. Fill in the particulars and allow whatever comes up to come up and just Observe the stuff. It is just all data and memories from the past, and most likely not true at all. So watch the circus and stay focused on your desire.
At some point in this process you will receive some intuition to move forward. That will be your "intuitive intention". Trust that and take the first step. And remember it takes courage to be afraid. Otherwise you would have never put yourself in that position in the first place.
Regardless of age, any type of change can be challenging.  For those interested in moving in a new direction with your career and business, check out my article on Baby Boomers and Marketing.
Okay. that's it for now. I will come out with another post in a few days to elaborate on what we have going here.
To your Happiness and Success,
Joseph