Much has been written about getting ourselves to "move out" of our comfort zone so that we can achieve and experience more in life. But that can be difficult, as often we resist doing things which are uncomfortable for us. It is much more preferable to expand your comfort zone by taking little baby steps beyond our current level of comfort.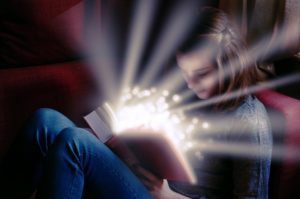 Expanding our comfort zone is a way for us to not only experience more in life, but when we concentrate on building on our strengths, rather than compensating for our weaknesses, we are able to move forward effortlessly. There is a vast difference in this approach, as when we build upon things in which we are proficient to some degree, we do not have the resistance to taking the next step.
Expand Your Comfort Zone — The Journey Begins
The journey begins right where we are at this point in time. The truth is that we already have all that we need to succeed in whatever area of life we choose to pursue. We do not need more knowledge. We just need to get out of the way of ourselves. Then we are open to the wisdom which is within us.
"If you put yourself in a position where you have to stretch outside your comfort zone, then you are forced to expand your consciousness."
Our memories hold us back by popping up and giving us false information about our potential and ability to succeed. Without this constant batter of misinformation, we would progress along just fine. If and when we need or desire more information or education in a specific area, we will be intuitively prompted to proceed and go get it.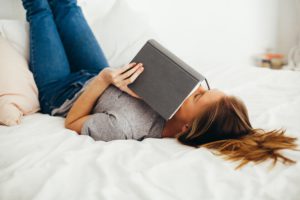 At that point we are not going after more data or information to compensate for any inherent lack, but we will be inspired to learn more in an area of interest which will only embellish our core knowingness. As I have mentioned before in previous posts, there is nowhere to go and there is nothing to get. We "have" it all Now.
A Choice Between Love and Fear
When we are contemplating making any type of change in our lives, there will be some doubt and a feeling of apprehension and discomfort. This is to be expected, and not to be run away from. When we have those feelings come up, we should celebrate as we have found where to dig. The gold is buried here.
When we make a conscious decision to proceed, we are choosing Love over Fear. We care about and love ourselves enough to step out into the great unknown and experience what we need to grow and succeed.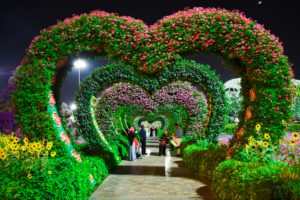 The challenge is not so much handling things once we make that step, as it is overcoming the doubt, fear, and indecision to taking that first step. Once we engage, others steps will automatically show up to keep us moving in our desired direction, and we will handle what is in front of us then and there, or wait for to be intuitively led to when is the best time. Sometimes it's important to wait for things to sort themselves out before proceeding. But the key is to make that decision based on intuition and not fear or memory of past failures.   
We can learn from the times when we were afraid and chose not to proceed, whether that was done consciously or as an automatic reaction based on our beliefs and habits. By reviewing those times we can let go of any regret, and realize our point of power is in this present moment where we can make a conscious decision.
When we are doing and pursuing things we love, we are energized to move through any obstacles and barriers which stand in the way. We spend the time effortlessly figuring out what to do next, and we are open to our intuitive messages.
When we are inspired by love, we are always headed in the right direction. Our decisions are not based on any old memories getting in our way.
Expand Your Comfort Zone — A Life of Expansion and Fulfillment
The whole purpose of having desires and goals is to become more of who we already are. We are perfect right at this moment. The challenge is to live that perfection by our conscious thoughts, choices, and actions.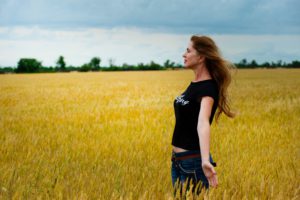 Begin by becoming clear about what your strengths and weaknesses are, and make the decision to expand upon those strengths in order to speed yourself along the path to your goals and objectives. Your weaknesses may or may not improve as a result of building upon and expanding your strengths, but that is not an issue. Anything which needs to be done along the lines of your weaknesses can be delegated out to someone who enjoys and is good at that.
This makes life a lot simpler to deal with when confronted with various challenges. We are more inspired to proceed rather than procrastinate. So I encourage all to expand your comfort zones, and as a result, you will have expanded your Fulfillment Zones as well.
Successfully yours,
Joseph