This is an area of the country which just grabs my attention. Previously I had heard of it but was not intrigued enough to check it out to any degree. I recently perused an article about it which motivated me to learn more about what living in Bend Oregon is like.
It happens to be Central Oregon's largest city with a population of about 95,520 and is the county seat of Deschutes, Oregon.
It has long been an area known for outdoor activities such as camping, fishing, hiking, golf, paragliding, mountain biking, rock climbing, skiing, and white-water rafting.
It resides along the Deschutes River on the eastern edge of the Cascade Mountains. It was incorporated as a city in 1905.
Living In Bend Oregon — Some Interesting Facts
It started as a logging town in the early 20th century
Home to the last Blockbuster video store in the entire world
In previous years it has been ranked as one of the Ten (10) best places to live
Because of its volcanic terrain, astronauts trained there between 1964 and 1966 in preparation for a moon landing. In fact, one of the astronauts, Jim Irwin of Apollo 15, actually took one of the volcanic rocks with him to space.
The first commercial sawmill, the Pilot Butte Development Company, was established in 1901
The elevation of bend is 3,623 feet (1104 meters)
It has a semi-arid, high desert climate with sunny days and cool nights. Average snowfall is about twenty-three (23) inches (58 cm) per year with winter temperatures averaging around Thirty-one (31) degrees F (-0.5 C). During the winter daytime and nighttime temperatures do not vary much. Summer temperature can vary widely from about eight-two (82) degrees F (27 C) to lows around forty-two (42) degrees F (5.5 C).
Tourism is one of the largest sectors of the economy
The average home value in Bend is $440,400 with rents going for about $1180 per month
The Medium household income is $52,471
The Willamette Valley has approximately seven hundred and twenty-five (725) wineries
There is no sales tax in Oregon
State income tax ranges from 5% to 9.9%
Things To Do in Bend Oregon
With approximately three hundred (300) days of sunshine each year, there are plenty of outdoor activities in which to participate in this area. From whitewater rafting to swimming in the warmer months to skiing and snowboarding in the winter, there is certainly plenty to do There are also over a dozen golf courses in the area as well.
You can spend more casual time downtown where you will find many fashion boutiques, independent restaurants, and microbreweries. You will find most of the action happening in the Old Mill District.
Year-round there are many seasonal festivals to keep you busy. During Winterfest, you can enjoy ski races, a snowman contest, a skating rink, and a carving exhibition. Other events include the snowboard and ski rail jam and the Winter Wine Walk. There are also summer and fall music festivals with hayrides and pumpkin pie making.
Art and Culture
Beautiful art is displayed throughout the city due to the efforts of an organization called Art In Public Places. Education and artistic expression truly define the culture of this city.
Due to the efforts of Donald Kerr, the nationally acclaimed High Desert Museum opened in 1982. While raising a wolf cub for a school project, Donald developed a passion for animals which inspired him to open the museum in order to share that passion of nature and wildlife with others.
There are many art galleries, movie theaters, special events, and concerts throughout the year. For Indie film lovers, the Bend Film Festival takes place in October with plenty of independent cinema. Year-round the historic Tower Theater and the Tin Pan Theater provide plenty of special productions and films.
The Les Schwab Amphitheater holds concerts year-round, and there are many theater companies in Bend producing plays as well.
Living In Bend Oregon — Employment in the Area
The unemployment rate is low at 4.2 percent, and jobs have increased over the past year. This favors the approach to life here which is "work hard, play hard".
The largest employer in the area is St. Charles Health System. There is a wide range of careers available in the healthcare arena.
With people traveling to Bend from around the world as well as the United States, tourism offers many job opportunities. Outdoor recreation jobs are always in need year-round.
Bend has the most microbreweries per capita in the nation which opens up a variety of employment opportunities. For example, Deshutes Brewery is the sixteenth (16th) largest brewery in the nation and has been in business for thirty-one (31) years.
The aerospace sector is growing rapidly with many high-paying jobs contributing about $1.6 billion to the state with almost three thousand (3000) direct jobs which do not include service companies or parts manufacturers.
Jobs are also plentiful in the retail and hospitality areas.
City Life
There is plenty to do in this city with the variety of cultural events, and the numerous restaurants, shops, breweries, and wineries.
It is also easy to get around in this town with most things only within a fifteen (15) minute drive. There are ample bike lanes and paths since many prefer biking as their main mode of transportation. The bus service, The Cascades East Transit, offers many convenient routes to get you where you want to go in the city.
Oregon State University has a branch here, OSU Cascades, which is a four-year college without an emphasis on big college sports. The school offers a good range of subjects with twenty (20) majors and thirty (30) minors available.
For students looking for a two (2) year program for transfer degrees, technical education certifications, and associate's degrees there is Central Oregon Community College (COCC). Also, there is Cascade Culinary Institute for those interested in the culinary arts, dietary management, nutrition, and sustainable food systems.
Living In Bend Oregon — Final Thoughts 
This Central Oregon city certainly offers much for the casual visitor or the local resident. This may be an area that is attractive to some contemplating retirement. Its population has steadily grown over the past few decades.
Especially if you enjoy outdoor recreation and activities, you will never be at a loss visiting or living here. Twenty (20) miles west of Bend is Mount Bachelor, which has some of the best tubing, snowboarding, and skiing around.
Also, Bend has the highest number of sunny days throughout the state of Oregon. This is just perfect for all the outdoor activities which take place around there.
Even with its steady growth and increase in population, Bend still retains a small-town feel with friendly residents with a quaint downtown area without any big commercial stores or skyscrapers. It definitely has a laid-back atmosphere with no rush to get anywhere. There are lots of smiling faces around here.
Here are a few places to stay while visiting the area.
With such a strong sense of community, and a relatively low cost of living, it is no wonder folks find Living in Bend, Oregon so desirable.
Add to this its spectacular scenery, business-friendly environment, and its thriving art community, this can certainly provide the perfect blend for many to consider as a destination spot.
>>>>Click Here<<<< For those interested in Bending their lifestyle in a new direction with an Online Business…
May you enjoy your travels,
Joseph William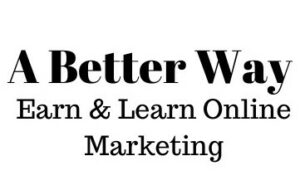 Click Above for Online Marketing infprmation