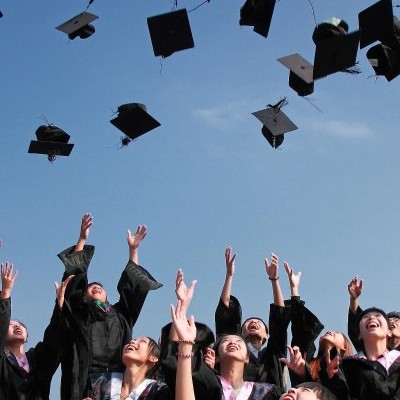 So many people both now and down through the ages are succeeding, and have succeeded, in their given areas of expertise and vocation. These are not the majority of folks by any means, but their achievements are documented, or being documented as we communicate here.
Since that is the case, why do so many find it so challenging to attain their desires to any significant degree. Are all these other folks somehow special in some way, or is there something else going on here? Let's find out.
What Holds Us Back?
Since there are people already doing what we desire to do, what holds us back from attaining the degree of success we desire? Well, first of all these people are totally clear on what it is that they desire, and have a burning drive to make it happen. There is none of this, "we'll see what happens" or "I'll give it my best shot", or "it would be nice if this worked out".
All of that is leaving a way out in case it doesn't happen. Successful folks "Know" it is going to happen, and are ready and willing to do whatever it takes. Now the "know" part of this is quite significant as when you really know something there is no doubt.
Another thing which holds us back from performing at top levels and not seeing the results we desire is not being willing to deal with obstacles when they occur. And oh yes, they will occur as we all know when we begin any new project no matter the degree of difficulty. Things always come up to challenge us. This is when we decide if we are up for the challenge or not.
When we expand our vision and keep focused on what we desire, the barriers and obstacles that show up are merely stuff with which to handle. It's no big deal. We will find a way even though we may not have the answer right this very moment.
Something else which definitely gets in our way to success and holds us back is giving up too quick. This is tied in with the previous challenge of not being willing to deal with obstacles. When they show up, the easy way out is to quit.
Also, we get held back when we only want to do things we are good at, and are not willing to try new things. Successful people are constantly doing stuff they are not sure of how to do. They just jump in and go for it. This is tied in with wanting guarantees and avoiding any type of uncertainty. Well, if this is the case, we will get very disappointed as life is about change, being adaptable, and not knowing for sure what's coming next.
And finally another aspect of life which holds us back is when we look for something or someone outside of ourselves to make the difference for us. It's not going to happen. There is no opportunity or individual which is going to provide the key to our success. We are the key to our success; our only security is in our power to create. It is up to us to take what we learn and apply it to our given situation, making as many adjustments along the way until it works and we get our desired results.
What Moves Us Forward?
In the previous section I gave some hints about what moves us forward toward the attainment of our dreams and goals. Right now, I can sum it all up by saying that in order to learn to succeed and Become successful, we must grow internally as a person and strengthen our ability to manage our thoughts and emotions in each moment of time.
We do this by eliminating all non-productive beliefs which are not life enhancing and don't contribute to our expansion. We then begin to think, feel, and act differently. We are now a person who is capable of Being the expanded self who has "already" achieved our objective or goal. Once we are that person, all else falls into place. We will make strong, rather than weak decisions. We will not even consider quitting or thinking things are too hard or complicated. We will welcome all obstacles, barriers, problems, and challenges because we Know we will handle them.
At this point we know we are NOT our thoughts or feelings, but we Are the Observer of them. We have the choice of focusing on them or replacing them if necessary. We let them flow through and we stay centered on our mission whatever that may be. At this point, we really "know" nothing can get in our way but ourselves.
But do beware, as this Presence and Observation habit is a tedious process, and it is all so easy to be sucked back into the quicksand of our Unconsciousness. Staying "awake" takes much determination and persistence, but it is oh so very worth it.
Creating The Proper Mindset
This success thing is just a mind game of training ourselves to stay present and not react, regardless of the thoughts and/or emotions which are flooding us at any given moment in time. It's about being okay and feeling safe in the present moment even when things seem out of hand. Right now, right here, everything is okay once we let go of our life drama and just experience ourSelf in the present.
Once we recognize that thoughts are merely a bunch of words strung together, and emotions are just feelings to be experienced, we can let go and find some relief. We now realize we are the one who has given meaning to these thoughts and emotions, instead of just letting them be. It doesn't matter where they came from because They Are Not Us.
In this type of mindset we are able to truly enjoy what we are doing because we can conceive of our goals and objectives happening in the right way and at the right time. Since we are on the right path, time is not an issue because we are not in a hurry. We are actually enjoying ourselves. All traces of effort and hard work quickly dissipate because we love what we are doing.
When we expand and develop ourselves to being this type of person, the right people and opportunities automatically show up. We are now in the Success Space rather than the Confusion Space.
Once we are able to conceive what we truly desire as clearly as we can conceive picking up a glass of water, we are well on our way to attaining whatever success means to us. There is much to be learned from simple tasks once we break them down and follow the thought process involved, and understand how that transfers into a decision and subsequent action. We can then take that very sequence, and apply it to any area of our lives in which we have unfulfilled desires.
I look forward that we are all able to slow ourselves down enough to recognize the Absoluste Power which we have right this very moment at our fingertips, and that we choose to use it consciously and wisely to the benefit of ourselves and all those who are fortunate enough to cross our paths.
To your ultimate Success,
Joseph