I speak to so many baby boomers and other retired folks all the time, and they are either bored to death or having a tough time financially. These people do not know how to survive retirement, This has led to depression and even suicidal thoughts in some of the people I know.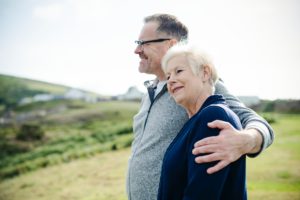 When we were young, the mantra was for many of us, "work hard and then enjoy yourself for the rest of your life after you retire". The picture that was painted was a carefree, wonderful life experience once we finished working and were able to then just relax for the remainder of our days. This as we have learned is messed up thinking for a number of reasons.
How To Survive Retirement — Exposing The Myths of Retiring
There is so much misinformation out there about retirement overall, that unless you really did your homework over the years, it can be a very challenging situation later in life. First off, waiting many years to then be able to enjoy yourself is messed up. Why wait? One of the main reasons I started this blog is to address many of these issues, but also to emphasize finding something you enjoy doing so much that you have to search for reasons not to do it.
As my website caption says, "When you love what you do, why retire?", and this goes for whether you need a few additional dollars or not. It fills the gap of any boredom you may experience, and once you have identified and embraced an idea that really means something to you, you have positively affected all aspects of your body, mind, and spirit, which also directly affects those around you as well.
As I have mentioned in many of my prior posts under the Baby Boomer category, there are practical ways and solutions to supplement one's income if necessary, as well as ways to find other outlets for your interests if you are feeling lost or bored. But without identifying really what ignites your Passion Engine, many of these options will only be temporary fixes.
And this gets back to the many myths of retirement about waiting to enjoy your life. Life is Now and Always has been and always will be. The journey is where all the contentment and joy exists; it is not dependent on any final destination to provide happiness and satisfaction.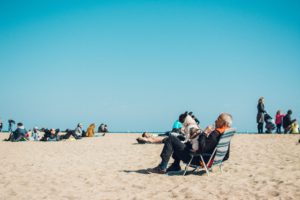 I can continue to list many myths about the retirement game, and how our educational system has not done a very good job in preparing young minds to think about what they are able to create and what they can bring to the world which will make a positive impact. Or how to prepare our young folks with a solid financial foundation so they understand how the money game works, and can then prepare properly for both current and future financial needs.
A big part of life is acceptance. Wherever we are at this point in our lives, regardless of age, when we accept the present circumstances we are able to obtain the needed info to make constructive changes. We then have a starting point from which to build. We are able to identify what the next step is for us on our own unique journey through life.
Why Not Thrive Instead of Survive
Instead of asking how to survive retirement, why not ask how to thrive in retirement? When we do this, the survival thing will take care of itself. It's like never having to set a goal to get out of debt (which actually keeps your focus on the debt — it's that energy attraction thing) when by setting an objective to achieve this or that, the debt thing automatically gets taken care of.
Anyway, when we are totally honest with ourselves what we really want is to be safe and happy. That's why each moment is precious, starting now. Everything else is an excuse because we are scared we may not get what we desire.
Things are never hopeless. I can name numerous stories and events of what people down through the ages have overcome in order to make progress in their lives. Just "know" you can be whatever you choose because you already are. It just a matter of ridding ourselves of excess layers of memories and false data that get in the way.
Beyond Survival  
Each of us is meant to achieve so much more than just getting by or allowing ourselves to live in a world of distractions. Within ourselves, we have our own unique purpose which is either being worked on and developed or is hidden within the deep recesses of our mind.
It's time to pull it out of the closet of our minds, brush it off a bit, and get busy pursuing what we were meant to do in this lifetime. Big or small, it does not matter. We identify this purpose by how it makes us feel by just thinking about it. It starts with just being happy that we discovered it.
This is no small accomplishment. Some folks have discovered their purpose early in life, and others have still to uncover it. None of that matters. We are all here at this point in time for a reason, and we start from wherever we are and make progress.
This takes us beyond survival and living on purpose which gives meaning to our lives regardless of outside circumstances. Our life is what we have to share and express, and our life circumstances are only temporary events whether favorable or not at this point.
How To Survive Retirement — Bringing This All Together
It may have appeared that I went off on a few tangents here, but surviving our retirement years can be so much more than just getting by. It's a time to discover meaning and purpose which we can share with others and the world. When we are driven by this higher purpose, all other things get taken care of similar to the debt example I gave a few paragraphs ago.
When we are just trying to get by then a problem which is a five (5) on a scale of 10 seems enormous. But when we are operating as a person in the eight (8) to ten (10) range of our potential, a number five (5) problem is a no-brainer with which to deal.  We are all capable of being tens (10s) and welcoming any challenge which presents itself.
So take some quiet time for yourself and brainstorm a little. Discover what is in your heart to be and to do with your life. Let this discovery fuel and energize your day-to-day progress in life, and with this new vision, any challenges or problems will be the only details to handle along the way.
For those interested in getting engaged sharing their experiences and skills through an internet business, take a look at my article on Baby Boomers and Marketing.
May you All discover what truly inspires you!
Joseph