How to Thrive as a Home Business Owner, Post Retirement
At The Un-Retired Entrepreneur, we believe your retirement years can be a time of exciting new adventures and discoveries where you learn how to thrive as a home business owner. Things you've put off doing because you were too busy, you can try your hand at now. So, if you've been pondering the possibility of becoming a COVID-preneur during the pandemic, now might be the time to give it a try. Starting your own home-based business will allow you to test the waters of business ownership in a relatively risk-free context, and without excessive overhead, so worries about finances should not hold you back. If you find you love the work and your company is successful, there are options for growing your business, later on. But for now, here's what you need to know to get started.
Make Sure You Have a Viable Business Idea
If you've come up with a business concept that you think will be successful, do a little research before moving forward. If your business will be targeting mostly local customers, find out if there is enough regional demand for what you have to offer, and whether you will face any competition. You should do a similar study of the market in general if your business will be mostly online. Also, do price comparisons with competitors to determine what you can reasonably charge. According to Trusted Employees, this will help you work out a budget, as well as come up with some forecasts regarding future profit.
Plan Well Before Launching
Your first step as a COVID-preneur: write a plan for your business. Then see if you need to get any licenses or permits. You will need to make your business a legal entity, for tax purposes. Registering as a limited liability company (LLC) is probably the best option for most small business owners. As an LLC, your business will have access to certain tax write-offs, you will have less paperwork to deal with, and your personal assets will be protected should any accidents or lawsuits arise at any point. If you're not sure how to set up an LLC and need guidance, have a formation service help you properly file the paperwork.
Secure Funding if Needed
If you're anxious about digging into your savings to launch your business, this is an entirely valid concern. But it shouldn't keep you from getting your business off the ground. With careful budgeting, you ought to be able to launch your business affordably. Also, find out what kind of grants are available for small business owners. There are some grants available for seniors who are starting a business or investing in their communities. If you are a veteran, there may be additional funding options available to you.
Set Your Home Up to Accommodate your Business
Setting up a business in your home requires careful organization so your workspace is at least a little separate from your living areas. If you anticipate having clients in your home, consider setting up a separate entryway, or at least positioning your office area away from personal spaces. Be sure your workspace and the devices you use are equipped to accommodate any special needs you may have. This might mean acquiring larger screens if you have a visual impairment or investing in ergonomic office furniture if you have spinal health issues.
How to Thrive as a Home Business Owner — Outsource Work When Needed
It's important to remember that successfully managing your company does not mean doing everything yourself. Know when to delegate tasks when you are overbooked and outsource for work that you feel under-equipped to perform. Some freelance service providers small business owners may want to call on include accounting professionals, cybersecurity experts, marketing experts, and web designers, just to name a few.
Starting a business is a wonderful way for retirees to put their talents to work, make additional income, and provide valuable services to their community. Your retirement years are filled with possibility, so take this chance to create a lifestyle you can truly enjoy.
For more informative content, check out the other posts on The Un-Retired Entrepreneur.
Image via Pixabay
"Tina Martin stays busy as a life coach and works hard to help herself and her clients achieve a healthy work-life balance. She started Ideaspired as a side project to reach as many people as possible, and encourage them to put their dreams first.?"
Create the Online Business that you most desire with My #1 Recommendation for an Internet Training Platform.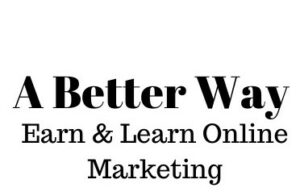 CLICK the Image Above