Work a job you enjoy after retirement. While many people can't wait to retire and finally get a chance to relax, some don't have the luxury to stop working. Others simply want to keep busy and enjoy the human connection. Believe it or not, there are tons of jobs seniors can pick up to earn a little extra income and stay involved. Plus, it can be highly beneficial in keeping yourself active and healthy. If you want to stay in business post-retirement, take a look at these ideas from The Un-Retired Entrepreneur.
Work a Job You Enjoy After Retirement — Insurance Sales
Selling insurance can be a good fit for seniors, especially those with a sales background. You can do this job part-time and even work from home. If you're looking for a job in insurance, it's a good idea to extensively research companies on sites like Indeed.
Start a Small Business
Some people in retirement use the opportunity to start a small business they've been dreaming about for years. Although it takes a lot of hard work to get any type of business off the ground, retirement provides you with the time and opportunity to make it all come together. Just remember that there are many aspects of running a small business that you'll have to tackle, including everything from registering your business with the state to making sure you have the capital to get started. And if you want to bring on a few employees, you'll need to start thinking about payroll.
This often prompts the question, what is payroll really, and how does it work? Here's how we define payroll: Basically, it's the process of paying your employees, which includes cutting checks and making sure all of the proper taxes have been paid — something that can be tricky to master without the proper education, so consider hiring a pro or using the appropriate software to help.
Substitute Teacher
As All Education Schools explains, substitutes are always in high demand. They don't have to go through training as extensive as a teacher, but they can still help out and make the classroom a fun learning environment. Many students actually enjoy having a substitute come in for the day. They'll pick their favorite subs and ask to hear stories from their life or bond with them in other ways. It's a great opportunity for the teacher to share some of their wisdom with growing students, and they'll end the day feeling like they made an impact on somebody's life.
Pet Sitter or Babysitter Jobs
Dog sitting or pet sitting can be a great source of income for a senior. You're able to pick who you want to work for, set your own price, and choose when you can or can't work. Typically, people will even bring their four-legged family member to your home so you don't have to leave. Talk about convenience, and you'll make a new friend each time you pet sit.
If children are more fun to watch, try your hand at babysitting your grandchildren or kids of a family friend. You'll get the chance to spoil them, love them, and feel like a kid again yourself. You'll also be the coolest storyteller they know.
Real Estate Agent
For the more active seniors who want to keep their minds sharp, real estate is the perfect career choice. As you age, you may want to work at your own pace. Real estate agents are able to make their own hours, learn about the market, and make incredible memories with clients. It gives you the chance to get out of your house during the day, meet other agents that can become incredible friends, and helps you continue to learn.
Work a Job You Enjoy After Retirement — Freelance Options
Another great career choice for a senior is freelancing. From accounting work to editing online to data entry and much more, as a freelancer you get to work when you're able to. You can do so from the comfort of your home and feel productive with as little or as much work you choose to accept. Different clients will offer to pay you different amounts for specific jobs, which means you can make as much money as you want when you want. Plus, it doesn't take much to get set up. All you need is a well-appointed workspace, complete with a working laptop, a solid internet connection, and a comfortable chair and desk.
No matter the career choice you're leaning towards and no matter where you live after retiring, there's a job out there that's perfect for you. Just make sure you find one that you enjoy!
"Tina Martin stays busy as a life coach and works hard to help herself and her clients achieve a healthy work-life balance. She started Ideaspired as a side project to reach as many people as possible, and encourage them to put their dreams first.?"
P.S. For those interested in earning money after retirement through an Online Business here is My #1 Recommendation.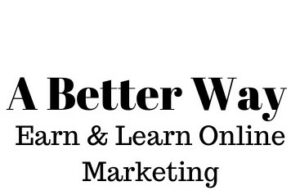 To work a job you enjoy after retirement click the link above.