Whether retired or un-retired, travel can be a fun as well as an educational experience. Canada offers many wonderful choices, but travel to Alberta, a province in Western Canada, can be especially rewarding.  

For one thing it has over six hundred (600) lakes within its landscape which encompasses mountains, forests, desert, and prairies. Glaciers are prevalent in the Rocky Mountain Parks.
Brief History
This province of Canada has a history going back thousands of years with the indigenous people, and then the arrival of the Europeans. Many farmers migrated from Eastern Canada, Europe, and the USA in the late 19th century. The soil for growing wheat was exceptionally fertile in this part of Canada.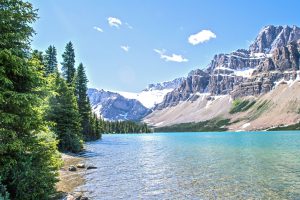 Due to urbanization, the rural population has decreased, the size of the farms are larger, and its economic base has expanded beyond wheat to oil and other commodities.
The early history of Alberta is tied to the fur trade. In the 19th century as bison were fewer and fewer, cattle ranches appeared to take their place. Due to rich mineral deposits, mining became an established industry.
Much To Explore
There is so much diversity in Alberta from peaks to plains. It has one of the finest settings anywhere in the world. There are ski resorts, numerous hiking trails, outstanding fishing, magnificent biking opportunities, the snow-covered Rocky Mountains, wheat fields, Northern lights, the Calgary Stampede, West Edmonton Mall, guest ranches, and so much more.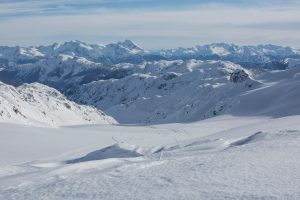 Whether you wish to explore the countryside or urban settings, Alberta has a plethora of choices.
A Road Trip To Remember
For what can be the best road trip in North America, check out the two hundred sixty-six (266) mile (428-kilometer) excursion from Calgary to Jasper. This can actually be compared to Switzerland's Glacier Express railroad journey.
You will be making many stops along the way to take in the stunning landscapes and abundant wildlife (marmots, bighorn sheep, elk, and occasional stray bear).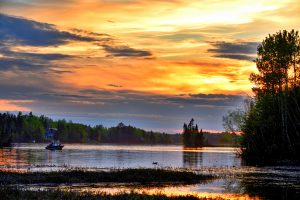 Key stops along the way are Banff, Cochrane, Icefield's Parkway, Lake Louise, Mistaya Canyon, the Columbia Icefield, Jasper, Mount Edith Cavell, and Peyto Lake.
Weatherwise, June to September is the best time to embark on this mountain journey, but it is also the busiest time as well.
Here is a website which will give you all the information you need to plan a trip to this most beautiful part of the world. Just click here on Travel To Alberta.
City Life
Calgary and Edmonton are the two largest cities in Alberta. Just about half of Alberta's population lives in these urban cities. They both have major universities, modern hospitals, and many cultural and sports facilities.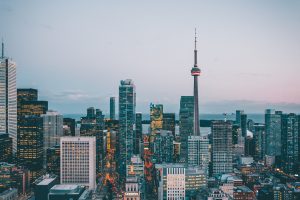 For example, living in Calgary you will find a diverse and prosperous city, which sits in the foothills of the Rocky Mountains. This is where the Bow and Elbow rivers meet, and provides fresh air, open spaces, parks, pathways, mountains, and rivers. Calgary enjoys more days of sunshine than any other major city in Canada.
Edmonton, on the other hand is the capital of Alberta and the second largest city in the province. It lies on the North Saskatchewan River and is the center of the Edmonton Capital Region. Edmonton is called the 'Oil' because of the massive oil, gas and oil sands reserves in Edmonton.
There's plenty to do in these cities which includes theater, museums, casinos, recreation, and sports.
Concluding Thoughts
This is a great area of the world to visit, and is definitely a place to put on your calendar. The people of Alberta enjoy a very high quality of life. No matter what your interests, you will find something to do.
This includes the lowest overall taxes in Canada.  Albertans have the highest disposable incomes in Canada, and the lowest unemployment rate. It really is an ideal place to live, work, do business, and visit.
Enjoy your travels,
Joseph