I am going to review ways to earn an income while also being able to enjoy the benefits of travel and exploring different parts of our planet. In this article, I am concentrating on non-online opportunities, but I will devote a separate post on reviewing ways to earn money online while traveling as well.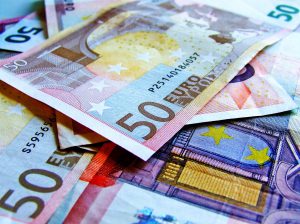 Here are a few ways to bring in some bucks while moving about. I am sure as you progress on your journey other ways will turn up that you cannot even conceive of now.
While I was traveling through Asia I ran into many people that were bringing in money from activities that I never thought of.
"Wherever you go, go with all your heart." — Confucius —
How To Make Money While Traveling The World — Follow Your Bliss
Coming out of our comfort zone and just going for it when we are inspired to take off and travel can be unnerving at times. But it is important to realize that there is never the perfect time to get started on your adventure.
This article will provide several ideas, but when you just make up your mind to do it, you will run into a lot of unexpected opportunities.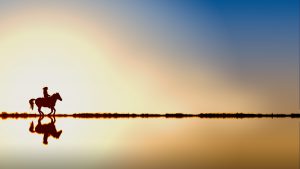 It just requires you to have a good attitude and expect things to work out well. Dealing with uncertainty may not be the most desirable thing to do, but that is where true adventure lies.
It's okay to be apprehensive and have to deal with some fear, but once we emerge from our comfort zone we place ourselves in a position to experience some wonderful things.
Let's Get Specific
Once we have decided we want to explore some parts of the world, we can then review the types of ways to make money that are available.
Now an online business is ideal as you can operate it anywhere in the world from your laptop or even smartphone, but today we are going to discuss offline choices.
1) One obvious way is teaching English in a foreign country. Actually, you do not even need to be certified. Check out this website for more information: eslcafe.com
2) Get a resort job. Resorts offer a number of different jobs from housekeeping, front desk to entertainment/activity type positions.
3) Work in a hostel. You can get free lodgings and save some money.
4) Sell timeshares – if you like sales any resort will hire you and there is good earning potential.
5) Fruit Picking – this is particularly popular in Australia
6) Acting in television and films (this is especially prevalent in India (Mumbai) and Kenya (Africa).
7) Holiday Visas – this allows you to stay in a country for one (1) year and in some cases apply for work in any area you desire. Some countries that offer this are France, New Zealand, Australia, and Canada.
8) Give haircuts – a good way to do this is set yourself up in a hostel.
9) Housesitting – great way to get free accommodations. Here are a couple of sites to check out: HeckticTravels.com and GlobetrotterGirls.com
10) Restaurant/Cafe work
11) Massages – offer them at hostels
12) Bartending – there are many bars connected to hostels
13) Teach other languages – If you are fluent in other languages just advertise at colleges and cafes
14) Teach dance classes – this is a way for a bar or restaurant to get more customers while you earn an income
15) Teach a musical instrument – put up signs in busy areas and/or advertise on local classifieds online
16) Teach exercise or yoga classes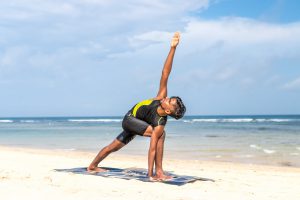 17) Au Pair – get free room and board and a paycheck for taking care of kids for a local family
18) Sell arts and crafts – rent a stall in a local market and sell to tourists
19) Tour escort – check out international tour companies that offer budget tours. Travel the world without spending any money. Usually requires a one (1) to two (2) year commitment.
20) Scuba diving instructor – if you are certified there is plenty of work available
21) Surfing Instructor – don't need to be an expert, but better than beginners
22) Cruise ship employment – in addition to making some money you get to network with a lot of interesting folks from all parts of the world
23) Work on a yacht – if you like traveling on the ocean it's a great way to see the world
24) Work Exchange – check out HelpX.net for a room, board, and possibly some extra cash for a few hours of work each day
25) Volunteer work – get room and board as well as many worthwhile experiences
26) Work for local tour operators – serve the cruise ship and tourist trade
29) Take and sell travel photos to tourists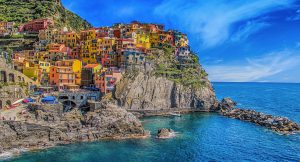 30) Corporate work – many ex-pats live and work for companies in long-term jobs in places like the Middle East, Singapore, China, and New Zealand
31) Write and publish articles about your travel experiences and sell them to online magazines or other websites
32) Put on your thinking cap and come up with some of your own ideas
This is more than enough to get you started, and by doing some of your own research, and networking with folks around the world in social media, you will have more opportunities than you can handle.
As I previously mentioned, in another post I will review several ways to work online and utilize your computer skills to earn an income while traveling about.
Enjoy and Stay Happy,
Joseph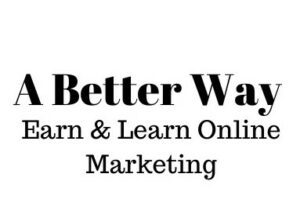 Click Above for Online Marketng Information