In an earlier post I discussed numerous ways to make money offline while traveling. In this article I will cover a few ideas on making some, or maybe even a lot of bucks online, regardless where you may be hanging out in the world. How to make money online while traveling may just be what you need to get inspired to pay the price of learning this crazy online business model.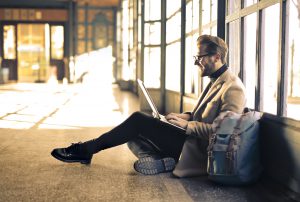 Even if you decide this is not for you, it will still provide you with information you can share with others who may be interested in this type of lifestyle.
A Few Ideas to Consider
One of the fastest ways to start earning money online is by doing some Online Freelance Work. This type of work varies from basic administrative work, writing, programming, web design, legal work, illustration, engineering all the way to consulting. There are many other areas as well dependent on your skills and background. Check out Upwork.com for people and companies who need to get work done.
Now another way to generate some income with your computer while having a drink by the pool in some desired exotic location is setting up a Blog in your area of interest, or write about your travels and the advantages and shortcomings of the areas you visit. You can write about whatever interests you including your skills, abilities, work experience, and hobbies. If travel blogging interests you, here is a course which will get you started in a Travel Career.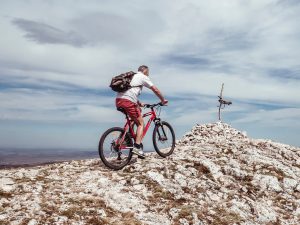 Day Trading is another option which you can take on the road. You can get some ideas on this from Marcello Arrambide on his blog.
If you have an area of interest you want to promote, Affiliate Marketing may be your ticket. Check out My Review of this Training Site which I highly recommend.
Set up a website or e commerce page on EBay to Sell Products Online. These may be your own designs or products you like which you think will interest others.
If you have some design skills Website or Graphics Design may be your choice.
If you currently have a job you like, check to see if it is possible to Work Remotely. Obviously this will not work for all jobs, but if your job does talk to your boss. Many folks are doing this exact same thing right now.
How Passionate Are You?   
It all comes down to how much you want it. Does traveling excite and inspire you? If so, don't wait. It is possible to travel and earn money either online or offline, and some do both. Life is too short to put things off, as there is never a perfect time.
If nothing else, you can just make a deal with some local business owners (for example tour guides for scuba diving or fishing), and drum up some business for them at your hotel or hostel where you are staying. You will make good commissions. Do some brainstorming and see what ideas surface.
Enjoy your Adventures!
Kind regards,
Joseph