How to Buy a Second Home —  A Few Things to Consider
By Cherie Mclaughlin from Couchbasedbiz.com
There are many reasons why people want to own two homes, and a few things to consider in how to buy a second home. They might want to live in one state for work and another for personal reasons. They might want to enjoy different climates or regions of the country. Sometimes they are looking for more space or a better school district for their children.
Whatever your reason is, it is important that you know how to handle your multi-state living arrangements when you own more than one home so that you can avoid any unexpected surprises.
If you've retired from your job and have become, or looking into becoming an entrepreneur, check out The Un-Retired Entrepreneur!
How To Buy A Second Home  — Life With Homes in Two States
The first thing you will need to do is decide which home will be your primary residence. The IRS defines a primary residence as the home where you spend most of your time. Your other home will be considered a second home or vacation property.
If you live in one state and work in another, it may make sense for your primary residence to be in the state where you work. You can claim an exemption on that property for taxes and save money on your taxes by deducting mortgage interest, property taxes, and other deductions that are only available if you live in that state.
If your second property is in a state with no state income tax like Florida or Texas, then this could be an excellent opportunity for investing in real estate.
If You're a Business Owner
If you're a business owner with two homes in two states, you may need to take into consideration the tax implications of owning property in more than one state.
And you'll need to make sure that your company is properly registered where you live, as well as the state where your business is located.
Also, if you're a business owner, you will want to make specific business arrangements, such as getting a registered agent in the state where your business resides. That way, you'll have someone who can manage your business details when you're away.
How To Buy A Second Home  — Smart Ways to Save Money
It's possible to save money with your multi-state housing arrangement, though. For instance, purchasing health and auto insurance in the state with the lowest price can save you quite a bit as long as you divide your time between the two residences equally.
You might also want to look into using streaming services instead of cable since those are transportable anywhere.
If you have items related to your home or business that need to be stored for space-saving reasons or for security, then it makes sense to rent the storage unit in the state with the lowest rates. Look at these storage options in Los Angeles, if that's where your business is, and then compare those to the state where your other residence is.
Sometimes it makes more economic sense to purchase new items once you've moved than to pay moving and storage fees for them. This is especially true for children's items that they will outgrow in time, anyway. Before purchasing any new family items, however, you should read in-depth product reviews from unbiased sources in order to make the most informed decision.
Cost of Living Considerations
Before you make any decisions on what state to call your primary residence, research the cost of living for things like:
Auto insurance varies widely, with Michigan being the most expensive and Maine being the least.
Health care costs, along with insurance premiums, can be another factor that might affect your decision.
Colleges and universities will have rates based on your ability to show that you reside in that particular state. For instance, California has much lower rates for in-state tuition.
Housing and rent prices vary not only state-to-state but city to city
Food and gas prices are a major part of any household budget, so it might be wise to leave your car in the state with the lower gas prices and use public transportation in the more expensive one.
Having homes in two states is a real luxury both for economic and investment reasons, but for the ability to change up your life and scenery. If you follow some smart business and home matters upfront, like tax considerations, business opportunities, and family needs before you make the move, you should be able to enjoy the best of both worlds.
By Cherie Mclaughlin from Couchbasedbiz.com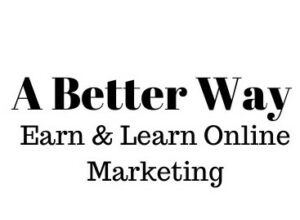 Click Above for Online Marketing information