Healthy finances are important throughout our lives, especially in our retirement years. Even with the best-laid plans, the golden years can still be a fearful and uncertain time for many seniors. This is especially true when it comes to their finances.
With no stable wages after retirement and only a fixed income from benefits and savings to live on, this is more than understandable. However, this is not to say that your outlook is a grim one as you enter your twilight years.
On the contrary, this is actually the perfect opportunity to streamline your finances and expenses to guarantee that your financial future is a stable and healthy one. Consider the following measures recommended by The Un-Retired Entrepreneur to efficiently manage your income post-retirement.
Be Open to Changes
First and foremost, it's very important to head into your golden years with the right mindset and an open mind. Doing so will allow you to have a clear picture of your financial situation, which, in turn, will spur you on to act accordingly. Equally as important is to recognize that changes are not only inevitable at this juncture in your life, but are also necessary and often very beneficial.
No doubt, one such change that you can anticipate and consider is downsizing. This is, in fact, an important step to take after retirement, as it simplifies your life in more ways than one and even has the potential to drastically reduce your financial burdens. Case in point: Keeping your home will often demand that you stay on top of expenses like utilities, as well as keep up with maintenance and upkeep. Ultimately, this may prove to be a real strain on your finances, health, and lifestyle, making downsizing a truly compelling recourse.
With this in mind, listing your home for sale is an excellent course of action. However, before you do so, it's more than wise to investigate the Centennial real estate market to get a feel for how many homes similar to yours are fetching in your area. A good price will not only allow you to purchase a smaller, more manageable, and more accessible home, but you may even have enough left over to pad your savings with.
Healthy Finances — Live on a Budget
Of course, having a budget is essential at any point in a person's life, but it can be especially useful for seniors who are trying to make retirement savings last. As tempting as it may be to spend your nest egg ticking stuff off your bucket list, it's even more crucial to be mindful that doing so could lead to overspending. So, as a rule, take stock of your expenses (both fixed and flexible) and prioritize healthcare and living costs, but don't forget to make room for fun, too.
Leverage Available Resources
You may find it reassuring to know that there's actually a good number of financial benefits and programs that are designed specifically for seniors. These are resources that you can leverage toward your healthcare and long-term living expenses and may even cover other costs, like housing and insurance. There are even senior-only discounts that you can enjoy in countless establishments and even recreational tickets to various sights.
It goes without saying that these benefits can really put a dent on your expenses, leaving you with more spare change to enjoy as you see fit. It's a good idea to explore these programs and get to know your eligibility so you can take advantage of the welcome financial perks.
Healthy Finances — Get Started in Real Estate
Some seniors decide to invest in real estate during retirement to help keep their finances healthy. However, investing in property isn't as easy as it may initially seem. If you decide that this is something you'd like to explore, there are several guides online that can help you get started. It's crucial that you understand the ins and outs of investment properties before you dive in. Otherwise, it could be a serious financial mistake.
Once you purchase a property and rent it out, you'll become a landlord. This role has a number of responsibilities, including upkeep and maintenance. When the property is empty, for example, you'll need to keep up with the landscaping and other responsibilities. Fortunately, you can outsource these tasks to professionals who know how to do the job right. All you have to do is search "clean gutters near me" on your favorite search engine to find locals in your area. Make sure you read reviews and understand the pricing beforehand. Make sure you budget for these tasks; having a pro clean your gutters will cost between $100 and $200 on average.
All of this may sound scary, but investing in real estate can provide you with passive income that helps keep your retirement financially stable.
Get Creative
Lastly, go beyond what you know and take your financial planning to the next level by exploring other options to supplement your income stream. Some instruments worth considering are savings schemes and fixed deposits that offer special and very lucrative rates to seniors, as well as other investment options like mutual funds, tax-free bonds, and the like. Not only will these potentially increase your income, but you may be able to reduce your tax liability, too.
Suffice it to say, your senior years are not the end of the line for you financially. Rather, it's a new chapter that promises infinite opportunities for your financial viability. So, it's about time that you look at the coming years with fresh eyes and finally take your finances by the reins.
The Un-Retired Entrepreneur offers intuitive life coaching that can help you create your own ultimate retirement lifestyle. Learn more by clicking here.
Photo via Pexels
"Tina Martin stays busy as a life coach and works hard to help herself and her clients achieve a healthy work-life balance. She started Ideaspired as a side project to reach as many people as possible, and encourage them to put their dreams first."
P.S. For those who want to maintain Healthy Finances in a creative way Check Out My #1 Recommendation for Online Marketing Success.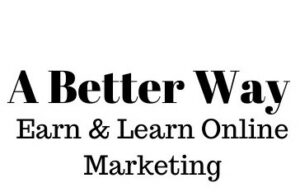 Click the Image to Create & Maintain Healthy Finances