SEO Simplified is for those of you who are currently doing some online marketing, as well as for those who would like to. I am going to talk briefly about Search Engine Optimization (SEO).  Actually, SEO made simple will give you a jump start on this seemingly esoteric subject.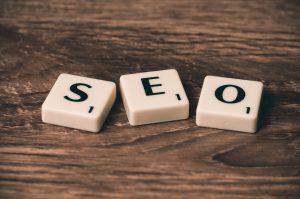 If you are not familiar with the term, it is a strategy used by people promoting and publicizing their businesses and websites, in order to increase the quantity and quality of traffic to their website through organic search engine results (free traffic).
SEO Simplified — Not That Mysterious
SEO is not nearly as mysterious and complicated as many make it out to be. Most probably, the ones who want it to seem this way are the folks who are selling their web promotion services. They don't want you to know that you can learn to do at least some of this on your own pretty easily.
The main purpose of SEO, or Search Engine Optimization, is to get more visitors to your website and turn a percentage of them into paying clients or customers.
Now, as I already mentioned, you can pay to have this done, as there are numerous people and companies offering this service all over the world. You can also take online and offline courses to learn about this as well, or simply buy a good book which explains it in detail.
Nevertheless, especially for people starting out and learning the basics of the online marketing world, it's important to keep things simple and learn just a few basic concepts, which will produce results.
Something You Can Learn and Apply Today
This is something which you can do, which will create some free traffic over time. While learning online marketing, it's not necessary to spend money on paid ads until you have some sales coming in, and your business is beginning to flow. At that point, it makes sense to increase the momentum through paid advertising.
Here's what you can do today…
This SEO technique is very simple to apply: A. Use a free Keyword Tool such as the Google Keyword Planner, (you need to first open a Google Adwords account) or Click on My Link at the Top of this Page, and find some low competition keywords. B. Then write up a number of blog posts about your website's main subject matter. This will increase your ability to rank (which means free traffic). C. Then build some links to your site from other sites by guest posting (writing posts for other websites, and then linking back to your website).
This might seem a bit complicated but it is not, and you will learn a lot that will serve you well over time, and continue to increase your profits.
You will save a lot of time and money in the long run by learning some basic SEO strategies.
Give this a try, as over time I will be writing about more internet marketing techniques that can be easily learned and applied.
My whole intention here is to help people who want to learn how to make money online by providing products and/or services of value in a way that is not complicated at all. This is most definitely something you can learn to do if you desire it.
Here's a short video to explain even more how to set your website up in a favorable way for search engines.  Click on the image below.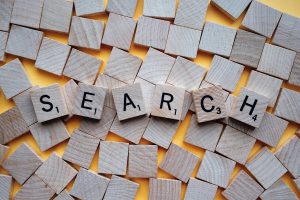 We'll talk soon with more help and advice on increasing your profits!
All the very best,
Joseph
Complete Online Training is Now Available — Click Here