WP SociXplode Review  
Name: WP SociXplode
Website: WPSociXplode.com
Click above link for more inform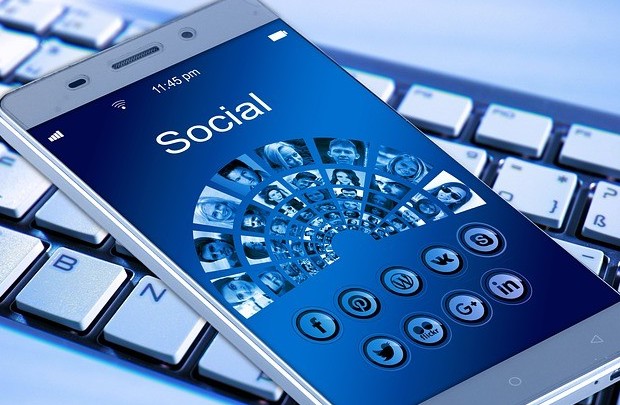 ation….
Price: $27 Unlimited Site License, $16 Single Site License (One Time Payment) —
Owners: Dr. Amit Pareek
Overall Rank: 80 out of 100
Product Overview
This is a product which was launched on January 24, 2017. This is a software product used to increase viral traffic from social media sites such as Facebook on autopilot. It creates a Facebook Viral Campaign in three (3) steps.
With the Unlimited Site option you can install the plugin on as many sites as you desire. In order to install on a client site you have to upgrade and obtain the Developer's License.
If you are an affiliate marketer this software integrates with product sources such as Warrior+Plus, JVZoo, Clickbank, CJ Affiliate by Conversant, Max Bounty, and Amazon Associates.
The creator of the software is Dr. Amit Pareek who has also developed other software programs over the years such as
Snapchat Marketing, InstaVideo Agency, Facebook Ads 2.0, IM Conversion Suite, WP Income Formula, Insta-Consultant Ancillary Toolkit and other digital product launches which have done quite well.
===>Click Here<===For more Info on this Product….
The Good & the Not So Good
The Good:
Doesn't require any major technical skills
Designed for experienced marketers and newbies as well
Saves money from ad spends
Easy to use
Thirty (30) Day Money Back Guarantee
Nothing to install or download
No monthly fees
Compativle with PC and Mac
The Not So Good:
Upgrades needed to utilize tool for additional social sites other than Facebook
Not as easy as it sounds based on sales page
It still requires a learning curve.
In order to fully automate the system it does require an upgrade
Who is WP SociXplode For?
This software product is designed for those in the internet marketing world (bloggers, affiliate marketers, product developers) who desire to increase traffic on a viral basis from Facebook, and even other social media sites such as Twitter and Instagram (requires an upgrade to generate traffic from social sites other than Facebook – see below for upgrade info). It addresses practically any nice as well as eComm
Tools & Training
Step-by-Step Training videos provided to assist with the Set Up process and explains every feature so that it can be easily applied. There is also 24/7 support to answer any question which comes up..
1) Keyword Search — enter a keyword into the software which will then locate all related offers and posts in your website. Then just select the URL or blog post for which you desire to get traffic.
2) Select Social Media Accounts — set up the Facebook pages, groups, and timelines from which you wish to drive traffic to your blog or website. Share you post to the groups or pages selected.
3) Traffic Generated to Specific Niches — software provides traffic from your desired niche.
You are able to promote and generate targeted traffic for unlimited posts and pages — eliminates the need for paid ads –generate Facebook traffic from anywhere in the world without paying for PPV, PPC, or any advertising at all.
You can preview and edit if necessary your posts before they go live on Facebook to ensure maximum engagement
With Traffic Finder you are able to locate Facebook pages and groups which offer the highest potential for your offers
Use the built-in Scheduler to start your campaign and schedule your post at the ideal time
Manage all your campaigns from the intuitive Dashboard where it is easy to set up, edit, or delete any of your campaigns
The software operates continuously in the background generating targeted traffic while you work on other tasks on your computer. It is one hundred (100%) percent automated and easy to use.
Support
Receive support through their Help Desk and Knowledge Base.
https://bizomart.kayako.com/Knowledgebase/List
Price
$27 for Unlimited Site License and $16 for Single Site License
Upgrades:
1. WP SociXplode Pro ($47-$57)
Allows you to automate the complete process to increase traffic even more to any number of pages or posts. Also receive the Developer's License to the product.
2. WP SociXplode Elite ($77-$97)
Increase your exposure to Instagram and Twitter.
3. Complete Re sellers Rights ($97)
Receive a RESELLER license to WP SociXplode so you can market WP SociXplode and keep one hundred (100%) of the profits.
Final Thoughts
Well I would have to say that this software product is certainly for real. But like the majority of products these days, you will find numerous one time offers and upgrades within their sales funnel. This can be both good or bad dependent on the specific situation. As long as the primary product offered delivers as promised without any upgrades then I don't mind them at all.
It is only when you have to buy one (1) or several upgrades in order to get the full benefit of the initial offer, that I have a problem with upgrades. If the upgrades are designed to improve what is already working, then they offer an intelligent choice after you are already making money and benefiting from the initial product.
This product seems to deliver on its initial offer when using it to generate traffic from Facebook, although it is necessary to upgrade in order to use the same system for other social sites. Facebook can be a wonderful source of traffic, but similar to Google Adwords it has become very expensive to advertise effectively.
That being said, this software tool will help increase traffic and generate leads without that expense. By using Facebook effectively, you can more easily access your target market in order to generate the type of traffic and leads which will more likely convert by increasing visitor engagement.
Again, in order to maximize this software system by putting it on complete autopilot with various social media sites, it is necessary to upgrade. Overall I think this can be a helpful product in one's marketing campaigns, but like with any other tool or traffic strategy, there are no guarantees as to results. If you desire utilizing social media to generate traffic, this can help. Personally, I use social media to a minimal extent and much prefer to increase traffic through my sites organically through SEO, as well as selective paid advertising. Once again, it all depends if something like this would fit in and benefit your overall marketing strategy.
===>Click Here<===For More Info on this Product….
Final Conclusion:

Enjoy your Onlime Marketing adventure,
Joseph
>>>>Click Below<<<<