WP GDPR Fix Elite Review
Name: WP GDPR Fix Elite
Website: wpgdprfix.in
Click Here for Additional Product Information and To Access Product
Price: $37
Owners: created by Cyril Jeet and his team at TEKNIKFORCE
Overall Rank: 70 out of 100
Product Overview
This is a Word Press plugin, WP GDPR Fix Elite, that keeps you in compliance with the regulations imposed by the European Union on May 25, 2018, called GDPR or the General Data Protection Regulation. It is set up with strict data management and reporting requirements for websites that get visitors from countries in the European Union.
GDPR (General Data Protection Regulation) is a new law passed by the EU (European Union) that mandates every website to follow some requirements.

The website visitors don't have to buy anything or subscribe to your list; if they only have to visit your site. The fines are ridiculously high (up to 20 million Euro or 4% of your global revenue). They do it through a process of warning, reprimand, suspension of any data processing activity, and then fines.
GDPR does not require you to be a European citizen, or for you to be a European-based business to find you guilty and impose a violation. If European people can surf your site, you are liable to adhere to GDPR rules. The United States has a legal agreement about law enforcement with the EU as well as all other larger countries.
These rules do seem a bit outrageous but it is much better to be safe than sorry. You need to be compliant if people from the European Union can visit and interact with your site, if they can sign up as leads on your site or give you their data in any other way, or if your site makes use of any cookies or has any 3rd party integrations that use cookies (Facebook pixel, analytics, etc.). The way these rules are structured t doesn't matter whether you sell anything to EU people or not as long as they can access it compliance is required.
The plugin is designed to get you into compliance with these regulations. It supplies the required request forms, consent screens, and compliance measures. It is easy to install and is cost-effective compared with other alternatives. This both protects your online business as well as providing an additional level of trust with your clients and customers.
WP GDPR Fix has everything to get and keep you in compliance.
Your website automatically receives the compliance measures, consent screens, and request forms that are required by law so that you can avoid any legal issues.
Here are some Basic Facts about this compliance issue.
The Good & the Not So Good
The Good:
Easy to use and install
Thirty (30) Day Money Back Guarantee
Covers all compliance rules and regulations

Compliance on 7 Key GDPR Requirements
Works with your blog or any other custom implementation of WordPress including e-com stores
Plug it in and set it up in a short period of time
Cookie consent prompt, along with Cookie longs and redirection
Terms and conditions policy compliance provides your visitors' consent to your Terms & Conditions
Privacy policy compliance creates consent requirements for your Privacy Policy
Right to forget compliance lets you delete user data manually
You also have the option to Refuse to Accept EU traffic on your site (Built into the plugin)
The Not So Good:
There are upgrades
There are free resources available in the market
Who is WP GDPR Fix Elite For?
For anyone who does business online and has visitors from the European Union.
If you run a blog on WordPress with content on any topic or in any niche
If you run your corporate site on a WordPress blog with content pages.
If you obtain leads from your WordPress sites using any plugin or tool
If you accept comments and messages on your WordPress site
If you run a basic E-com store on WordPress that is using  any standard WP features
Tools & Training
Training and tutorial videos available
Two (2) Step Process
1) Install and Activate the plugin
2) Turn on each compliance measure and implement any custom message if you so desire
The WP GDPR Fix plugin implements all seven (7) minimum compliance requirements within the European Union (EU) Regulation.
Features
Privacy Policy — this is generated automatically and forces acceptance by the user
T & C Acceptance — automatically generate terms and conditions and forces acceptance by the user
Cookie Consent — users are automatically informed of cookie use on your site and it gets their consent
Right to be Forgotten — collects these requests and automatically notifies the website owner or administrator
Data Breach Notification — sends notification of any data breach to all users complying with the law
Data Access — collects and automatically informs administrator or owner of data access requests
One Hundred (100%) Percent Compliance — plugin sets up compliance with ALL GDPR requirements
WordPress Universal — works with blogs, eComm stores, or any WordPress site
Data Rectification — collects and updates owner or administrator of data rectification requests
---
---
Support
Email Support provided
24 x 7 Live Chat Support Guarantee

24 x 7 chat support provided for any issues using SiteContact
24 Hours Ticket Response Guarantee
When any support ticket is submitted you are guaranteed a response within 24 hours

Live Assistance Guarantee

For any tech issues, there are tech agents to help you on Skype and on Teamviewer / Ultraviewer to address and fix the problem
Price
$37 (Elite Unlimited sites — Get all 7 requirements of compliance.)
$23 Single Site
Upgrades
1) WP GDPR Fix — Pro
Legal Document Templates Prepared by a Certified Privacy Professional From Europe
Single Site Price $31 and Multiple Sites $37
2) WP GDPR Fix Developer
Developer & Agency Rights to WP GDPR Fix allows you to sell WP GDPR Fix
10 Sites License-$41 and Unlimited Sites License $47
3) WP GDPR Fix Re-seller Rights
Allows you to sell WP GDPR Fix for an added revenue source. You are provided with hosting services and support
20 Copies-pricing $61.00 and Unlimited Copies price is $67.00
4) WP GDPR Fix White-label + Source
Re-label & Sell As Own Product & with Full Source Code
Full White-label Rights + Full Source Code (One Time)– $397
Full White-label Rights + Full Source Code (Monthly)– $67
Final Thoughts
There is no doubt that it is imperative to keep in compliance with all laws and regulations in running an online business. Although there are other products out there both free and paid to address the GDPR regulations, this is one viable alternative.
This plugin keeps you compliant with all seven (7) key requirements of the GDPR regulations. It includes – Cookie consent & management– Terms & Conditions Policy– Privacy Policy– Right to be forgotten requirement– Data access requirement– Data breach notification requirement– Data rectification system.
This seems to be the most comprehensive plugin for your WordPress blog or website regarding these regulations. It is at least something to compare against other products out there if you have a need for this.
You may have noticed that the larger companies like Google and Facebook have ensured they are compliant by making changes to their terms of service.
They do mention this on their sales page: "This plugin may not be 100% enough to meet the complete GDPR requirements of your business. Please make sure you get an independent review done by an expert to understand what other measures you might need to take in addition to this plugin." This is basically a disclaimer for them. I would suggest checking out all options on the market both paid and free. Here are some Free Resources.
To your Success,
Joseph
P.S. Here is My #1 Recommendation for Learning and Earning with an Educational Online Platform.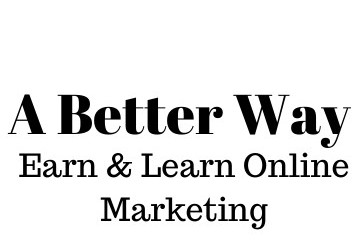 Final Conclusion