VideoPal Review
Name: VideoPal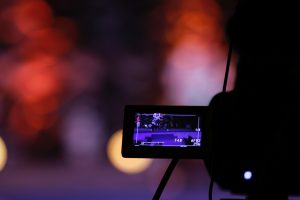 Website: VideoPal.io
Price: $39 One Tine Paymeent (will be going to a monthly subscription at some point)
Owners: Paul Ponna, Todd Gross
Overall Rank: 85 out of 100
Product Overview
Web- based SAAS (software as a servive) app.  Video software used to generate more leads, sales and conversions.  Uses Animated 3D, Animated 2D, and Video Pals which are human spokespersons.  You can add the Video Pals to any webpage, blog or landing page, even on sites you dont own.  Compatible with any mobile phone, or any smart device.
The Good & the Bad

The Good
1) Ability to engage longer with visitors on site
2) Get more subscribers and traffic by leveraging viral content
3) Help convert visitors with bonuses and coupons
4) Automatically add subscribers to your list with simple code
5) Easily convey messages to visitors (Text-to-Speech Technolgy)
6) Retain prospects' attention for longer periods of time
7) Lower bounce rates
8) State-of-the-Art technology
9) Use on deskup, tablet, smartphone, or laptop with no software installation
The Not So Good
1) Countdown timer can overwhelm visitor somewhat
2) Requires very good content to make avatars more enticing
3) Performance statistics on their site are not all 100% accurate
4) Human and 3D avatars can affectt website loading time
5) Their exit technology designed as a selling tool can be a bit bothersome
6) Have to determine when, and when not, to use avatars to promote a product or service
Who is VideoPal For?
Any internet marketer who wants to increase leads and conversions.
Features
– Web-based SAAS app which creates custom video avatars with no additional software.
– Wide selection of male and female avatars
–  Forty-seven (47) different voices and accents in over twenty four (24) languages
– Can use your own video and voice-overs to create your own avatars
– Intuitive interface is easy to use
– Built-in autotranslation system
– Paste in code on your site or use live-link technology
– Built-in library of actors and actresses or hire your own
– Library of ready-made scripts or can use an original script
– Cloud based hosting on Google's network
– Wide selection of powerful conversion tools
Support
– Continuously updating apps and add new features and functionality as needed.
– Tips and guides on how to fully implement the product.
Final Thoughts
With VideoPal you get 3d and 2D Animated Avatars which are Life-like with text-to-speech technology, which is built right in.  This allows you to create a tool to highligt the benefits of your prtoduct or service.  This is designed to maximize your traffic, and generate more leads and conversions (sales).
The pre-made speeches are generic, so you still have to create excellent content to keep folks on your site.
This product works effectively both for beginners and experiened internet marketers.  This software will take your existing traffic and help you to maximize your conversions.
All the Best,
Joseph