Video Marketing Blaster Review
Name: Video Marketing Blaster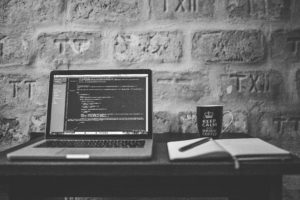 Website: VideoMarketingBlaster.com
Price: $37.00 Single Payment
Owners: Ali G.
Overall Rank: 90 out of 100
Product Overview
This is a product which will help you improve the ranking of your videos on YouTube and Google. This product was developed by Ali G., who has had many profitable ventures including SociConnect Basic, SociConnect Unlimited, VidEntice, reddiTraffic, GIFbuddy and a few others.
This keyword searching tool is an All-in-One Video Marketing Software system which allows use to find untapped keywords, it then analyzes your competition and provides the best mix of meta details to improve your rankings. This optimization is then designed to increase your traffic.
The Good & the Not So Good
The Good:
1) Easy to use
2) No monthly fees
3) No hidden costs
4) Fair price
5) Intuitive user interface
6) Develop SEO optimized tags/descriptions/titles
7) Become aware of trends
The Not So Good:
1) Takes a little time to learn and implement
2) The estimated views are not accurate at times
Who is Video Marketing Blaster For?
This product is designed for any internet marketer who is interested in promoting their products and services through video, including artists, retailers and video bloggers.
Tools & Training
* Keywords Finder
* Competitor Analyzer
* Rank Tracker
*Title, Description and Tags Generator
Support
Email
Price
The Front-End product is $37.
OTO 1 VMB Pro — $47
OTO2 VMB Local Pack — $57
OTO 3 VMB Live Event Blaster — $67
OTO 4 VMB Video Spin Blaster — $57
Final Thoughts
It's important to be able to improve your rankings in places like Google and YouTube to maximize your online earnings potential. In addition to SEO, it is also important to create good content and have interest generating headlines. This product helps you increase your video rankings without having to get real good at SEO.
The Pro Version is recommended in order to get some extra features. With these features, you will be able to track your ranking, and have the option to analyze your niche more thoroughly. It also indicates how you can improve your rankings. You only want to spend your time optimizing keywords which will actually rank, and the Pro Version helps you sort this out with the additional features it provides.
The only drawback is that the estimated views are not accurate sometimes, but the benefits of this product out weigh this glitch.
Final Conclusion   
All the very Best,
Joseph