Name:  Digital Genius Lab  (DGL)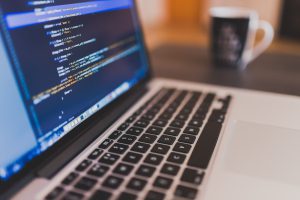 Website:  DigitalGeniusLab.com
Price:  $99 per month or $997 per year
Owners:  Sean Malone and Chris Baden
Overall Rank: 90 out of 100
PRODUCT:
Digital Genius Lab
This program is pretty new and what it does is to show you how to promote your products or services  on Facebook. This is a marketing platform and support service for affiliate marketing.
Good & the Not So Good
The Good:
#1 Good Training
#2 Good Support
#3 High Ticket Sales
#4 Coaching Calls
#5 Digital Code of Ethics
The Not So Good:
#1 Requires commitment and work to get this going
Tools & Training
A lot has still not been released, such as the laboratory, elements, and bonuses. All of their education comes out of their training lab. You start out by answering some questions and then setting up a training call for yourself.
Marketing platform and support services with numerous online tools.
Enagic product opportunity is available if desired.
COURSE OUTLINE
There are Five (5) Modules in their Training Lab.
#1: Facebook Fan Page: how to get 100 Likes.
#2: Back Office set up.
#3: Set up business manager, ad account, and pixel on Facebook.
#4: Advertising basics
#5: Identify and Scale your Winning Ad.
There are also additional levels of training as well.
HIGH TICKET SALES
Their high ticket items are water ionization machines from a company called Enagic. They have several machines from which to choose.  I have been to the Enagic home office and have seen their products in operation.  These are very good products but are a bit pricey.
Price
$99 per month, or a $997 for an annual membership.
The membership is a recurring $99/month fee. When your recruit affiliates, you earn 30 percent commission every month. When you have three people in the program, the monthly $99 is covered.
The Fast Track Triple Pack (FTTP) runs for $297. If you decide to purchase the FTTP, the first $99 you spent joining DGL is applied toward the $297. It is an additional $198 for access to all of DGL's systems and training.
Enagic products range from $400 to $9,600. Which products you buy (if any) all depends on your goals and resources.
DGL teaches both paid and non-paid advertising. Paid advertising usually starts at $5/day which is the recommended minimum.  No paid advertising is necessary to get started with DGL. Their training guides you on how to build a winning campaign, optimize it, and scale it up, regardless of ad budget.
Concluding Thoughts
It's too early to give an overall review on their training as they are still relatively new, but their overall approach and presentation indicates you can market any product or service with their platform and succeed given the proper commitment to learn their system.
If you're interested in starting a business, want to earn additional income, or just want to be your own boss, DGL could be a great option, especially if you don't want to do it all on your own.
DGL is also involved in Change Making activities which support people around the world by donating a percentage of their profits to NeverThirst, an organization dedicated to connecting communities to sustainable water resources.
Final Conclusion:   
Please leave your comments below. I look forward that you have found this review helpful.
All the Best,
Joseph
—————————————————