Octosuite – Ocean Edition Review  
Name: Octosuite – Ocean Edition
Website: Octosuite.com
Price: $47 One Time
Owners: Luke Maguire
Overall Rank: 85 out of 100
Octosuite – Ocean Edition Product Overview
This is software which will automate your social media pages with your content, It is basically managing your social media accounts. Good for building Facebook fan pages in order to increase viral traffic. Supports YouTube, Reddit, and Facebook.
The Good & Not So Good
The Good:
1) automates the management of your social media pages
2) Cloud-based so nothing to install
3) Finds and posts content
4) Very good customer support
5) Saves time
The Not So Good:
1) Only provides content for YouTube, Reddit, and Facebook
2) Lose the personal touch in your social media communications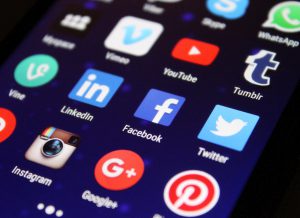 Who is Octosuite – Ocean Edition For?
For people who want a hands-off approach to their social media marketing.
Tools & Training
— Auto Content Creation – search fan pages for content from social networks and curate from their feeds.
— Content Editor – can alter links, headlines, descriptions, logos, and Call To Action (CTA) buttons
— Content Finder – use keywords to locate content anywhere on internet
— Free Images Library – all royalty free images
— Automated Scheduler – automate the process for an entire month
— Content Filter – Match your marketing campaigns to the content needed
— Automated Posting to Facebook Groups & Fan Pages – find and analyze groups and fan pages and select most engaging and join all in one click
Support
Personal support from Luke.
Price
Ocean Edition: $47 One Time Purchase
Final Thoughts
This software works well with Facebook fan pages to increase organic traffic. It is a quality product. It is limited in the number of social media sites (Facebook, Reddit, YouTube) it supports, but it does a good job with those specific sites.
Even though this is a good online tool, I prefer to manage my own social media with a personal touch. Success on the internet today is all about community and bringing value to your tribe. This is one function I prefer not to automate just to save time.
Final Conclusion:   
May you enjoy the Process of Success,
Joseph