KDSPY v4 Software Review   
Name: KDSPY v4 Software (Kindle Spy)
Website: .kdspy.com
Price: $47
Owner: Wesley Atkins
Overall Rank: 85 out of 100
Product Overview
This software is a Kindle publishing tool which works with both PC and Mac, and is designed to reduce the time needed when doing keyword research. It determines the profitability of keywords by providing sales data on books related to the specific keyword.
On each book it indicates the monthly revenue, sales rank, price, number of pages, number of reviews, and estimated sales. The lower the sales rank the more profit you will make.
It also uses metrics such as potential, popularity, and competition (Traffic Light System) to determine the profitability of keywords. It displays the sales data for the top twenty (20) books for a keyword.
The Good & the Not So Good
The Good:
1) Saves time on keyword research
2) Free updates (for all Amazon algorithm changes)
3) 60 Day Unconditional Guarantee
4) Can track your competition's book rankings for thirty (30) days
5) Determines how a Kindle e-book category is doing compared to others
TheNot So Good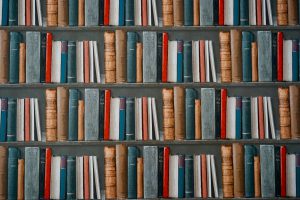 1) Doesn't work for paperback books
2) Doesn't display Amazon searches per month
3) Not as effective as when it first launched
4) Need competitor products for additional tools and functions
Who is KDSPY v4 Software For?
Software for self-publishers
Tools & Training
– KDSpy browser extension (determine keyword profitability)
– Traffic Light System
– Keyword Analysis Tool
– Word Cloud: identifies most-used keywords surrounding the keyword under analysis
– Track Author pages
– Track Rankings of Competition
– Category Research
Support
Submit ticket to their Support Desk.
Price
$47 One Time Payment
Final Thoughts
This is a decent tool for the price. It's good for category research. It's one of the first software programs for self publishers on Amazon. There are other products out there such as Kindle Samurai and KDP Rocket. These are all helpful products which contain features not included in the others.
It serves you well to first determine what are your priorities and then select one or more of these products based on your individual needs.
Final Conclusion   
To Your Success,
Joseph