Business networking at an older age: many seniors are becoming entrepreneurs or freelancing these days, but re-entering the world of business after a hiatus or a career unrelated to your industry of interest can seem frustrating. However, if you attend networking events, participate in online spaces, and nurture the connections you do make, you can create and maintain valuable relationships at any age.
For more advice and insights about being a senior citizen and an entrepreneur, visit the Un-Retired Entrepreneur.
Business Networking At An Older Age — Attend Events in Your Industry
Although entrepreneurs have more options than ever to meet beneficial contacts, nothing trumps in-person communication. A great way to meet relevant industry connections is by attending events. You can find out about local events related to your industry, charities, or even routine social gatherings via social media. If there are colleagues from older positions that you're still in contact with, reaching out may be beneficial.
Use Social Media to Your Advantage
While many older people use social media to connect with friends and family, it can also be a great opportunity to meet business owners you might want to interact with, such as suppliers, manufacturers, or creatives. There are many groups on platforms such as Facebook and LinkedIn that focus on connecting business professionals and entrepreneurs within the same region.
Charity Can Yield Beneficial Connections
Many people who contribute to charitable causes are well-off and connected within the business world. These people are also often older, meaning you're more likely to have things in common with them. Contributing to a charity cause that you're passionate about while also engaging with other ambitious seniors who are likely to share your values could be a beneficial arrangement.
Be Prepared To Show Your Credentials
When meeting prospective business partners, clients, or employers, it's important to have your updated resume on hand, either physically or digitally. It's likely you've been retired for a while, worked in the same role, or operated a business in the same industry for some time, so you may not have an updated resume. Luckily, there are convenient online tools you can use to create or update your resume and make it more professional and presentable. You can use resume templates, change colors and fonts and choose from a variety of layouts suited to different industries.
Don't Let Relationships Fall by the Wayside
Your connections are more than connections; they're relationships. You'll have to maintain those relationships if you want them to be worth anything in the future. There are many ways to do this, but it's easiest when you connect with like-minded individuals in your industry with whom you naturally get along and have an affinity. Simple things, such as sending cards or making periodic calls, can do a lot to keep relationships strong. As you navigate your industry, consider inviting past connections to new events and further cementing those connections.
Business Networking At An Older Age — You're Never Too Old to Meet New People
While creating and maintaining industry connections can seem a little intimidating at first, remember that it will be rewarding for your business and late-life endeavors. Attending industry events and taking advantage of online platforms as well as maintaining connections you do make will determine the outcome of your efforts.
By Cherie Mclaughlin from Couchbasedbiz.com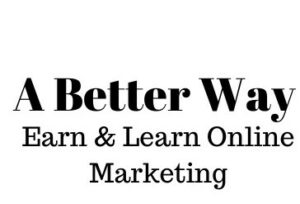 Click above for online marketing information