With this article right here, to start the New Year of 2019 off, I am going to review a few of my previous articles/posts related to Baby Boomers and the challenges of retirement. In the Baby Boomer Retirement Plan I am going to outline a few strategies for folks who are preparing to retire, or may have retired and have found the going a bit rough financially.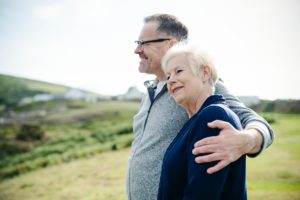 My intention is to bring a few ideas and references together, which may be helpful to explore given your own individual situation and circumstances. Having many years of experience in business as well as human services/mental health, I am grateful for having been exposed to many sources which may be of value.
"People who refuse to rest honorably on their laurels when they reach retirement age seem very admirable to me."
Baby Boomer Emergency Retirement Plan — Let's Get Started
In my previous article called, Are Baby Boomers Ready To Retire?, I outlined some of the statistics related to Baby Boomers who have already retired, and then made a few suggestions on how to approach this challenge within which many find themselves. After you have gained a realistic grasp of your current situation, I outline some alternatives which have been taken by people whom I know.
Now in the post called, Ways To Increase Your Pension, I spend some time reviewing and recommending some areas where you can increase your current retirement income should you so desire. I've included some Free Financial Planning Assessment tools to help you get a clear glimpse of where you are now, and what it will take to get where you desire.
I make the point of the importance of reading the fine print in any current or new investment vehicle. It's vitally important to your financial health to know and understand how investment companies calculate their fees to determine if you are getting the best options available.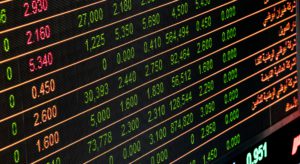 Once you have a clear picture of your current situation and the investment vehicles out there which best apply to your individual situation at the current stage of your life, you are then able to make choices that are most beneficial to you and your family.
Contained within the post I wrote called, Creating A Retirement Income, you will find several options presented for ways to supplement your current or soon-to-be retirement income. It emphasizes the importance of stability in any investments entertained at this point in a Baby Boomer's life.
The essence of this article is to emphasize the fact that there is a tremendous opportunity for people to utilize what they have learned and experienced over their lifetime and turn that into a fun and profitable enterprise. Finding meaning in work is important no matter what stage of one's career, but when looking to supplement one's retirement income, it is extremely vital to embrace the type of work that is not only fulfilling to oneself but which offers ways to contribute and bring value to the lives of others.
In my post called, Make Money After Retiring, I go into some detail in pointing out the importance of creating value for others in any money-making venture you may pursue. Whether you have a need for extra income or not after you retire, creating an income stream that you enjoy and which brings value to others by helping them find solutions to their problems is most fulfilling.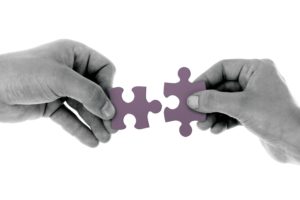 Opportunities are really everywhere once we focus our minds on what we truly desire. Utilizing our unique strengths and abilities to help bring value to the lives of others is what it is all about in my opinion and personal experience.
For additional information on how you can turn your talents and experience into an additional income, take a look at one of my articles called Baby Boomers and Marketing.
The Emergency Retirement Plan
For those who find themselves wanting more from their retirement years, I suggest reviewing the other posts I have written specifically for Baby Boomers on my site. There is a wealth of information on finances, income opportunities, and government programs available to assist retired people.
Any challenges we face are really gifts we receive to advance to our next level of expanded living. Once we solve a problem for ourselves, we are much better equipped to assist others who may be in the same predicament. When we are genuinely interested in helping others, we find ways to solve our own challenges along the way more easily.
The answers are out there when we ask the right questions. Whatever our story may be in our own individual circumstances, we can most definitely re-frame that story to make it work for us rather than against us.
Retirement should be the most wonderful part of our lives, and if you are like me and prefer to stay Un-Retired, there is so much to do and experience and so many wonderful people to lend a helping hand. I encourage all to create a "compelling story" which gets you moving in the direction you truly want to go.
Much success to you all in 2019 and beyond,
Joseph